Mar y Sol Inzerillo has been working with celebrities for 16 years and counts Oprah, Angelina Jolie, Lady Gaga, Kelly Clarkson, Gigi Hadid, Gisele Bündchen, Ashley Graham and Hailey Bieber among her high-profile clients. The talented pro has more than 500 magazine credits to her name and has traveled as far as the United Arab Emirates, Japan, China, England, France, Canada, Mexico and even Cuba to do nails. Here, learn where Inzerillo sources her creativity.
1. Clouds "I've been obsessed with looking at the clouds since I was a child. Depending on the time of day and where you are in the world, the colors of the sky are different gradients, and the clouds look fluffy like cotton, and sometimes create shapes that open your imagination."
RELATED: Daily Inspo – Manicurist Stephanie Stone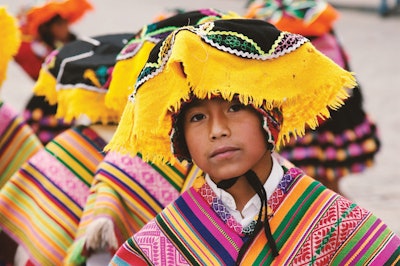 2. Native Columbian Design "There's something about the patterns; the use of neon colors and the drawings are really special."
3. The Ocean "I love the ocean and am constantly inspired by the texture in the waves, the color of the water, the beauty in the movement, and mostly the way the sun hits the water and creates a unique glare. The ocean and the sun are also the inspiration for a color I created with The GelBottle Inc. named Mar y Sol, a highly pigmented oceanic blue glitter."
RELATED: Neon Nail Art Lit Up Coachella Valley Brighter Than the Sun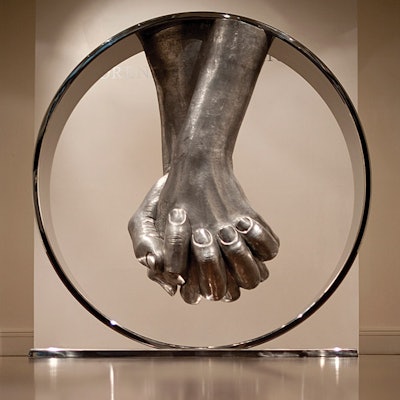 4. Lorenzo Quinn "His artwork is like none I've ever seen before. He creates extremely detailed sculptures that are larger than life. It's incredible how he thinks outside of the box with each installation. I specifically love the details in the hands he creates."
5. My Heritage "I grew up in a very Salvadorian home that was full of traditional art by Fernando Llort. His designs are a mix of Mayan and modern art. His use of color and patterns is very inspiring."
–by Lotus Abrams
This story first appeared in the June issue of Nailpro magazine. To receive the magazine, click here to subscribe.
[Images: Courtesy of Mar y Sol Inzerillo; Unsplash; Getty Images]