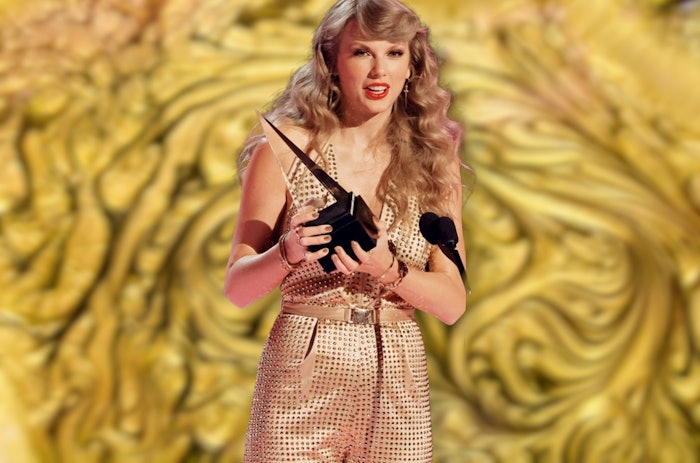 Taylor Swift might not like a gold rush, but we sure do! 
The Midnights songstress picked up six American Music Awards last night with nails painted golden like "Daylight." Although Swift is renowned for crafting her own nail art, celebrity nail artist Lisa Peña-Wong styled Swift's nails. She also manicured Carrie Underwood for the event. 
On Instagram, Peña-Wong described her work on Swift as, "a fabulous mixture of golds, glitter. Spectacular. So shiny, So pretty!" 
The nail color complimented Swift's backless, gold and embellished jumpsuit from the Blonds NY. 
See Swift's glittering nail look below!
Follow us on Instagram and subscribe to our free daily newsletter to receive the latest news for nail professionals.