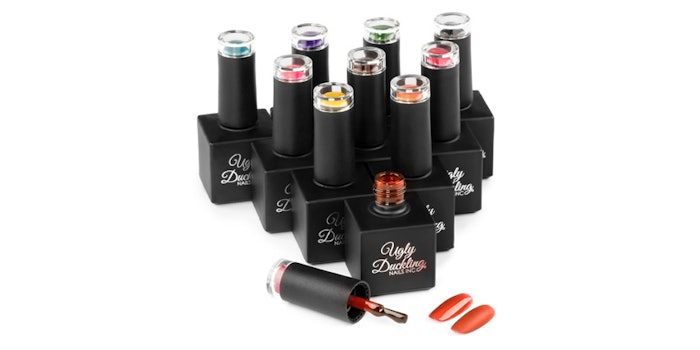 Courtesy of Ugly Duckling
Ugly Duckling has released translucent Gelly Gel Polish shades in highly-pigmented colors!
These shades are ideal for creating stained glass, tortoise shell and plaid nail styles thanks to their transparency. 
Ugly Duckling Gelly Gel Polish can be used for nail art, layering or to achieve see-through designs. 
The Gelly Gel Polish & Top Coats Bundle includes 10 Gelly Gel Polish shades in addition to Ugly Duckling's Matte Topcoat and Tacky Top.