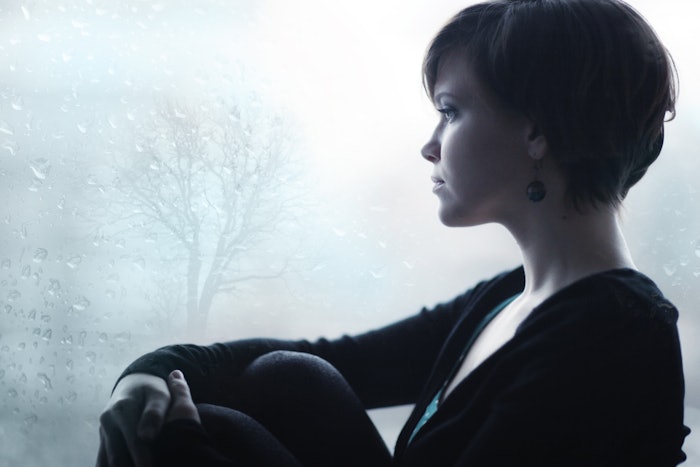 Photo 63291056 © Sergey Kichigin | Dreamstime.com
Feeling down after the holiday rush?
For nail pros, the holidays are a time for balancing socializing, shopping, cooking, hosting and traveling with back-to-back appointments. Indeed, salons see a nice uptick in revenue during November and December, thanks to the myriad social events clients enjoy, making the holiday season one of the most profitable of the year. But when January rolls around and life slows down, gatherings, fraternizing and bookings can plummet—as does our mood. "I feel sad because I'm returning to 'normal' life—and that means the vacation is over," says nail tech Haylee Landgridge in Sherwood Park, Alberta, Canada. There is actually a term for the feelings Landgridge and many others experience after the hectic holidays: post-holiday syndrome (or post- holiday depression). Thankfully, post-holiday syndrome is relatively short-lived and very treatable, especially when you identify the triggers and practice self-care.
The Highs and Lows
According to experts, you can boil this depressive state down to what's known as the "contrast bias effect," a tendency to mentally upgrade or downgrade a situation when comparing it to a contrasting situation. "The holidays can be a positive season of seeing more customers, enjoying traditions with our family and friends, listening to cheerful music, and experiencing an overall feeling of celebration," says therapist Shannon Thomas, LCSW, author of Healing from Hidden Abuse: A Journey Through the Stages of Recovery from Psychological Abuse. "Contrast this to the weeks immediately following the holidays, and we're back to our normal routine, the sparkle in our homes and stores is gone, and our income often rapidly declines once the rush of the holiday season is over."
The Triggers
Not surprisingly, the holiday excitement brings with it a slew of factors that can contribute to a depressive dip. "Generally speaking, having unrealistic expectations is the No. 1 reason for post-holiday depression," says Deborah Serani, PsyD, professor at Adelphi University. "Adults who don't budget their time, spend too much on gifts, say 'yes' to too many festivities, work too much, and aim for perfection and happiness during the holidays are at risk for experiencing post-holiday depression." A packed social calendar and increased travel, while fun, isn't always realistic to maintain and can lead to exhaustion. "Going from 100 miles an hour to zero will likely lead to burnout and feelings of loneliness," reasons Dr. Serani.
Likewise, visiting with family over the holidays may stir up both good and bad feelings, which can spill over into the New Year. "Maybe your hopes for holidays with family and friends were unmet, and you now have to deal with the emotional letdown," says Dr. Serani. Despite how mentally taxing family gatherings can be, clinical psychologist Sherrie Campbell, PhD, author of But It's Your Family: Cutting Ties With Toxic Family Members, reasons that when the encounter is over, we tend to suffer more. "It can be a relief when they depart, but it can also leave you with a certain amount of guilt or anxiety for things not having gone well with the toxic people in your life," she says.
A few post-holiday syndrome triggers, however, aren't as easily within our control. A super-packed schedule can surge chemicals cortisol and adrenaline, two stress hormones that Dr. Serani says help you meet your clients' demands, but can take a toll on your body. "When your normal schedule returns, the crash of not being under such stress will lead to physical exhaustion and even feelings of sadness," she concedes. The weather, particularly gloomy and cold in January, can bring about feelings of sadness, known as seasonal affective disorder (SAD), by disrupting our circadian rhythm, and works to compound the situation.
Identifying the Symptoms
With all of these triggers, how do you know if you're experiencing post-holiday syndrome? "Common symptoms are a loss of interest in things that you used to enjoy, isolating yourself from your social life, a lack of appetite, and changes in sleep patterns or activity levels," shares Dr. Campbell. Take mental stock and ask yourself if you feel more irritable, sad, hopeless or negative. Additionally, assess your anxiety levels. "Depression and anxiety often go together, and post-holiday stress can manifest one or both of these symptoms," explains Thomas.
Getting a Handle on Post-Holiday Blues
A little self-work will go a long way in alleviating the symptoms of post- holiday syndrome. Be proactive during this time of year by prioritizing self-care. "Say no when you can, delegate when you can't and keep realistic expectations about what you can and cannot do," recommends Dr. Serani. Plan ahead with money, too. "I try to save a portion of what I make in the busy months so that when January rolls around I have some money put aside for when it's not as busy," says Langridge.
Combat fatigue—and slow the production of cortisol and adrenaline— with relaxation and sleep. "Schedule a pajama day when you're not at
the salon, and do nothing but rest," recommends Dr. Serani, adding, "Consider unplugging from technology to give yourself some time to refuel." Langridge follows this advice and finds that it works for her: "I book at least a day or two off after I get back from vacation," she says. "This gives me time to unpack, visit with family, prepare for the week ahead and catch up on sleep." Though it may seem counterintuitive, be sure to squeeze in exercise. "Moving your body at least 15 minutes each day will help rid excess adrenaline and cortisol that keep you from relaxing and/or sleeping soundly," says Dr. Serani.
Above all, be kind to yourself. "Gentleness and compassion with ourselves are very important when we're coming out of a busy season," says Thomas. "The way in which we communicate with ourselves will either help or hinder our ability to pop out of any post-holiday-induced depression. Allowing ourselves to acknowledge that we're tired and feel lower than normal is a great place to start. Adjusting our expectations of ourselves for a few weeks post-holidays can greatly reduce the likelihood that the depression will linger."
When to Seek Help
If you find that despite your best efforts at self-care your depression persists for two weeks or more, visit a professional. "Anyone struggling with symptoms of depression should seek a mental health specialist for an evaluation," says Dr. Serani. "Depending on the severity of symptoms, a treatment plan for depression may include psychotherapy, medication or a combination of both." Adds Dr. Campbell, "Talking with a therapist can be very helpful to keep you organized and on track and can provide a place to vent your feelings that, once released, can help you move beyond."
Post-Holiday Syndrome Facts*
According to an American Psychology Association (APA) survey, 38% of people experience an increase in stress during the holidays.
Top post-holiday stress factors include lack of time, lack of money, the pressures of gift-giving, being with family and commercialism.
Another source of the winter blues is seasonal affective disorder (SAD), a seasonal depression that often begins in late fall and goes away in the early spring.
Depression is a leading cause of ill health and disability worldwide, with more than 300 million people now living with depression.
Sources: American Psychology Association, apa.org; National Institute of Mental Health, nimh.nih.gov; World Health Organization, who.int
This story first appeared in the January 2020 issue of Nailpro magazine.
Follow Nailpro on Instagram and subscribe to our free daily newsletter to receive the latest news for nail professionals.