Modelones, an avant-garde leader in nail care, unveils the Unlock & Unleash Collection in a game-changing collaboration.
Pairing the technical prowess of celebrity manicurist Tom Bachik, the virtuoso behind the flawless nails of Selena Gomez and Jennifer Lopez; with Saxon Sharbino, acclaimed for her role in Fox's "Touch" and beloved for her effervescent personality; and Joaco Vazquez, an edgy LGBT fashion and lifestyle influencer, this collection is set to be a staple in every nail pro's toolkit.
With the Unlock & Unleash Collection, let your true color shine! This collection is an invitation to all — irrespective of age, gender or style — to embrace the beauty of self-expression. Revel in the joy of nails that reflect your true essence.
Rich Girl Retro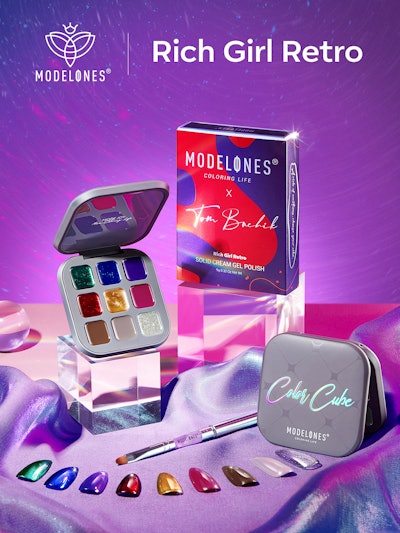 Rich Girl Retro brings Bachik's expertise to the forefront. This glamorous palette boasts rich colors and shimmering shine, conveying a slightly retro vibe that works for all occasions.
The palette includes the following nine colors: 
Emerald Skies
Blue Monday
Purple Kiss
Ruby Red Wine 
California Sunsets 
Fuchsia Suede 
Sweet Emotions
Rich Girl 
Champagne Supernova 
Color Confidence
Color Confidence from Sharbino presents a palette of feminine, everyday wear shades. The curated hues reflect an understated elegance that's poised to be a mainstay in every fashionista's ensemble.
The palette includes the following nine colors: 
Daring Cherry
Spunky Hibiscus 
Poised Rose 
Feisty 
Fearless Champagne 
Cheeky Marshmallow 
Old Money Blue 
Sassy Sangria 
Tranquil Tea Green 
Pretty Unique One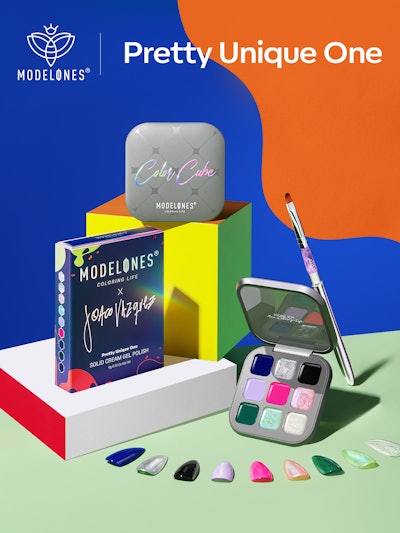 With an audacious selection of shades from Vazquez, Pretty Unique One has bold and striking color combinations with a gorgeous duo chrome finish.
The palette includes the following nine colors: 
Hometown
Night Out 
Low Exposure 
Magic Lilac 
Loving Pink
Dancing Queen 
Stay Passionate 
Cheerful Green 
Born to Shine 
Now is the time for the nail industry to experience the paradigm shift that is the Unlock & Unleash Collection, which is available now through Modelones' official website.