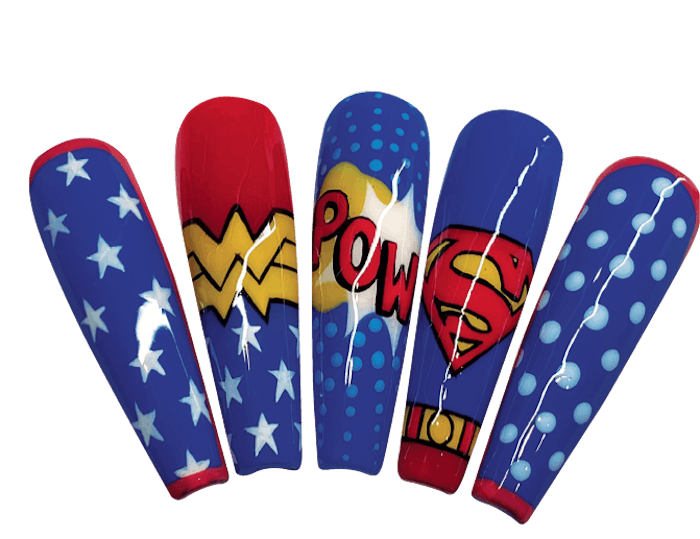 Courtesy of @nailsbyhirsch
Artistry, storytelling and a steadfast fan base are the lifeblood of comic books. Nail art specialist Hirsch Nguyen created this comic book-inspired set to pay homage to the fans, collectors and artists in the comic book community.
"The inspiration behind this set came from Superman and Wonder Woman, a dynamic duo who capture the true essence of comic book superheroes," he says.
Read Nailpro's September/October 2022 digital magazine for the complete how-to with photos.