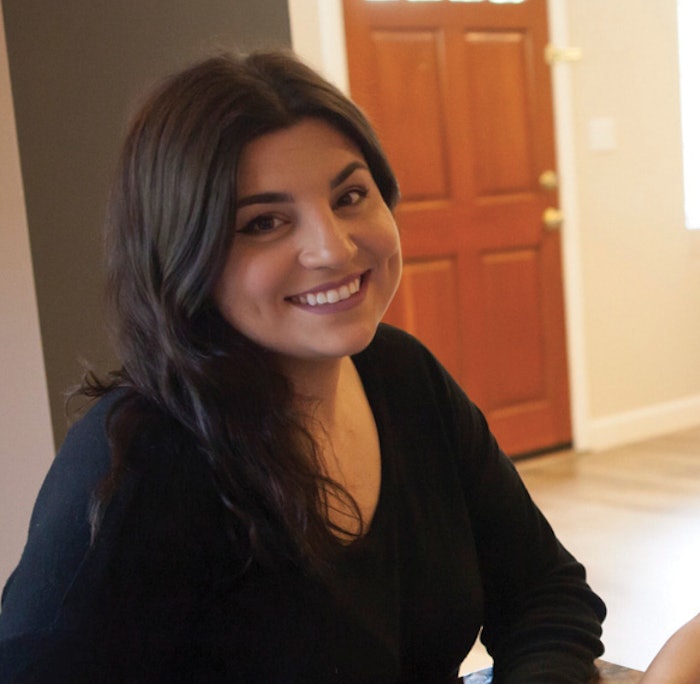 Freelance manicurist and nail artist Bana Jarjour (@banicured_) shares her favorite sport, her first job in the industry and her her most treasured possession.
What was your first job in the industry? I was hired by a polish brand to do nails at a magazine party in Hollywood. I also got to do nails for a celebrity performing at the event!
If you could be anybody famous, who would you be? Probably Victoria Beckham, because not only does she know what it's like to be a Spice Girl, but she also knows what it's like to be married to David Beckham!
I am inspired by… Entrepreneurs. When I see others who have grown their own businesses, it pushes me to do the same.
My childhood ambition was… To be a doctor, just like my mom (until I grew up and realized what exactly goes into becoming a doctor!).
What is your favorite sport? I played soccer for 13 years, so I love watching that. Football is also another favorite of mine.
Are you a morning or night person? Definitely a morning person. I have some kind of gift (or curse, depending on who you ask) that allows me to wake up before 7:30 every morning without an alarm.
My most treasured possession is… A rose I took from my cousin's funeral 12 years ago. It's been sitting on my windowsill ever since, and when I look at it, I'm reminded I have someone watching over me.
My favorite food is… My mom's cooking. A close second is sushi, and right behind that are French fries.
Describe the best set of nails you've ever seen. I once worked with an artist from Japan who competed in acrylic sculpting competitions. She built an entire pirate scene out of acrylic on her own nails. It was absolutely breathtaking and inspiring!
I can't discuss nails without… Explaining why it's so bad to peel off your gels!
[Images courtesu of Bana Jarjour]
READ MORE: Three Pink Nail Art Tutorials by @banicured_
This article was originally published in the January 2018 issue of NAILPRO.