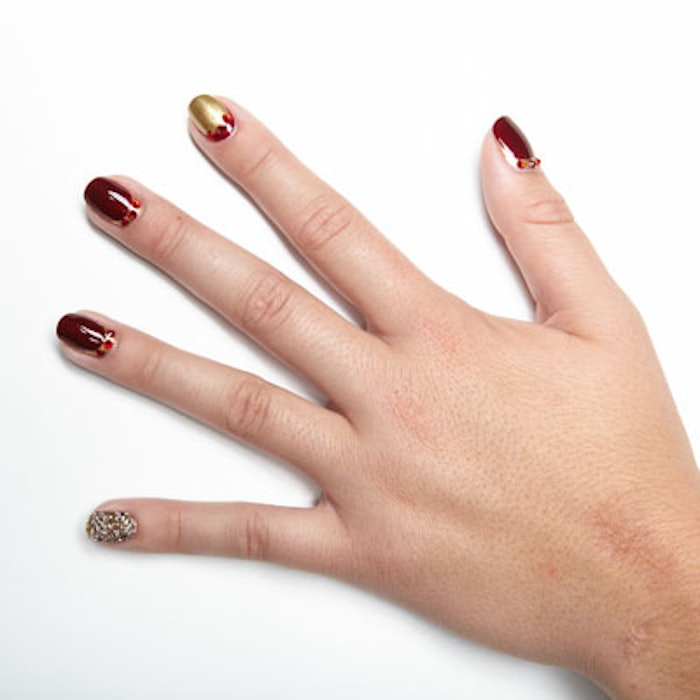 Come holiday season, this red and gold nail design with CND and Swarovski crystals will be your most requested one! Learn how to recreate this svelte look created by Yasmeen Sandoval of @sloteazzy with this video tutorial.
Nail Art Tutorial: Royal Red and Gold with Swarovski Crystals
With Fall quickly approaching (buh-bye summer), you'll find more clients requesting looks that feature darker, richer, bolder colors in festive designs. This royal red and gold nail design is the perfect look for the client requesting something minimalist, yet appropriate for the cheery holiday season. Yasmeen Sandoval of @sloteazzy created this duo-toned look using two CND Vinylux polishes, Swarovski Crystal Pixie and the Swarovski TRENDS crystal nail art package. The TRENDS nail art packages also feature gems in other bold colors such as black and turquoise.
Below, products used and a video tutorial.
Products Used:

What do you think of this look? Share your thoughts with us on Facebook!
For more nail art tutorials, check out: