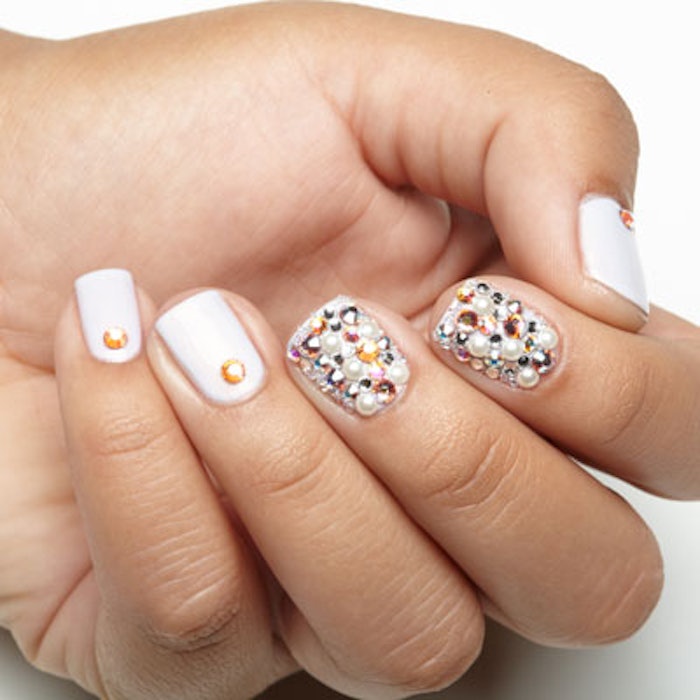 Is your client going somewhere fancy? Give them the VIP treatment with this manicure design dripping in Swarovski crystals. Here, the nail art tutorial and products used.
Nail Art Tutorial: Dripping in Swarovski Crystals Nail Design
The name Swarovski is synonymous with glitz and glamour. If your client has a special event to prepare for–be it a holiday party or wedding–they'll love this dazzling, elegant nail design that's positively dripping in Swarovski crystals. Created by Yasmeen Sandoval of @sloteazzy using the Classics nail art packet with Swarovski crystals, Crystalpixie and Light Rose crystals, this design features two nail looks, both of which are recreated in the video below. You can purchase your crystals at Sally Beauty Store.
To start creating, visit
Sally Beauty Store
to find your supplies.
For style inspiration, visit Swarovski Create Your Style.