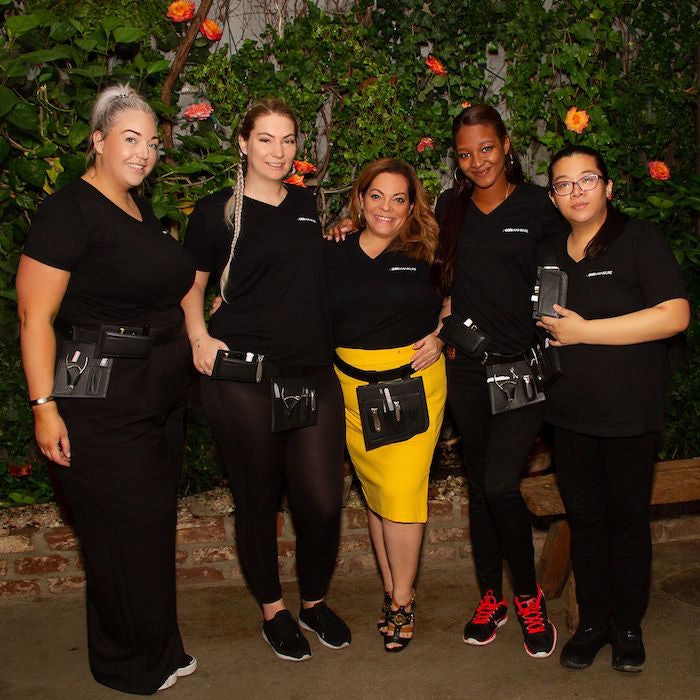 Family-owned GERmanikure set out to change the backstage prep process during New York Fashion Week.
RELATED: VOESH Prepped Models for NYFW
The GERmanikure team, led by celebrity manicurist and brand ambassador Naomi Gonzalez-Longstaff, prepped models backstage for Flor et.al and multiple Marchesa events. While finished nail looks were simple, monochromatic manicures, sans art and embellishments, the team focused on properly prepping each model's nails.
RELATED: Elle Created Zoey Deutch's Nail Look for The Politician Premiere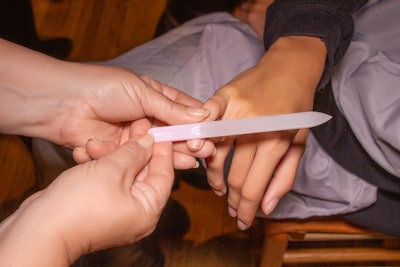 Carefully shaping, filing and tending to dry cuticles, the team of nail professionals prepped nails to optimal condition for the long week ahead of back-to-back shows. "We understand that models typically work multiple shows during NYFW and have their polish changed at each show, but we wanted to ensure that their nails were primed and prepped from the start to handle the beating they were about to endure," said Gonzalez-Longstaff.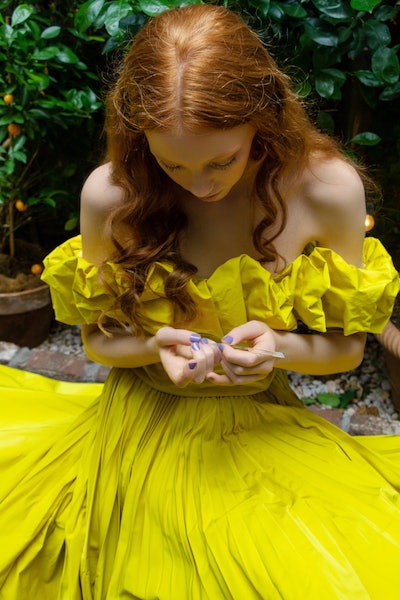 Backstage Proper Prep
Step 1
Trim the nail with the GERmanikure Finox Ergonomic Nail Clipper, which fortifies a precise and even trim. Prep and shape the nail with the GERmanikure Sungienic nail file. This glass file won't create microchips on the free edge and helps prevent splitting to ensure long-lasting polish wear. When exposed to UV light, the file undergoes a microscopic reaction which reduces bacteria, fungi and viruses.
Step 2
Since cuticles are living tissue, it's critical to be gentle and not to remove any skin other than shedding cuticles. Remove dead skin around the nail bed with the GERmanikure Glass Manicure Stick.
PRO TIP! Use the Glass Manicure Stick to exfoliate and file nail corners. Remove dead skin underneath the nail.
Step 3
Use the GERmanikure Finox Ergonomic Coil Spring Cuticle Nipper to remove any hangnails and finish the cuticle area.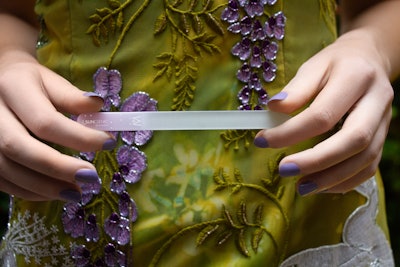 —by Angelina Lewis
[Images: Courtesy Paul Morejon]