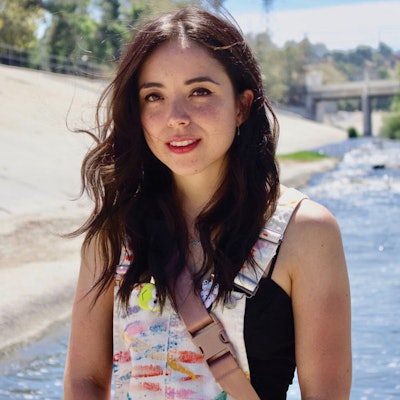 In a matter of a few short years, manicurist Stephanie Stone already has quite a few accomplishments under her belt. She counts a number of celebrities as regular clients, including Miley Cyrus, Paris Jackson and Shay Mitchell; has earned editorial credits in high-profile publications like Vogue, Teen Vogue and Elle; has worked on major campaigns for Saint Laurent, Dior and Michael Kors; and has amassed an impressive number of social media followers who appreciate her flawless nail artistry. Here, Stone shares what inspires her every day.
1. Nature: "So many of my favorite nail looks are inspired by what already exists on Earth. Soft florals, an ombré skyline, multidimensional galaxy prints—anything can inspire a nail look."
RELATED: Neon Nail Art Lit Up Coachella Valley Brighter Than the Sun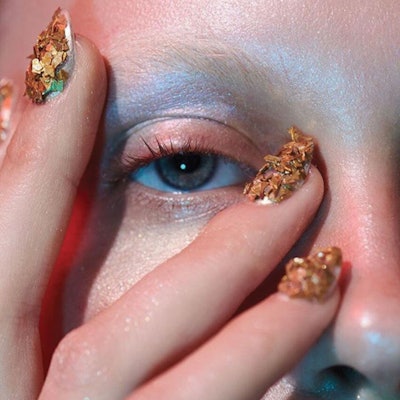 2. Texture: "I love getting to play with different textures in beauty. Texture may not always be wearable for an everyday look, which is why I feel so lucky to be able to experiment and play during editorial shoots. The Essie Concrete Glitter collection dries into a sparkly matte gritty texture that's both beautiful and adventurous—a very wearable way to experiment with texture in your look."
3. Emerald Green: "I'm forever drawn to this color without even realizing it. I was so excited to see Chanel release the color in a nail polish called Fiction. It's turned into one of my personal favorites, and I recently got to use it for a cover shoot."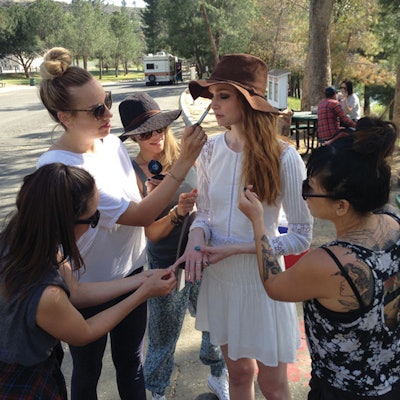 4. Partnering With Other Artists: "I love being part of a team whose main objective is the beauty look as a whole, not just the nails. It makes you think outside of the box, and with other people's input, you create ideas you wouldn't have thought of on your own."
RELATED: Get Clients Music Festival Ready with Insta-worthy Nail Designs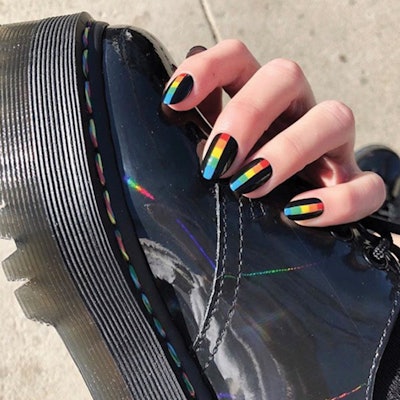 5. Shoes: "Some people like to match their nails to their lip color; I like to match my shoes! Elements of an accessory can inspire a nail look, and it's a fun way to tie in different aspects of your outfit."
–by Lotus Abrams
This story first appeared in the May issue of Nailpro magazine. To receive the magazine, click here to subscribe.
[Images: Courtesy of Stephanie Stone; Getty Images]