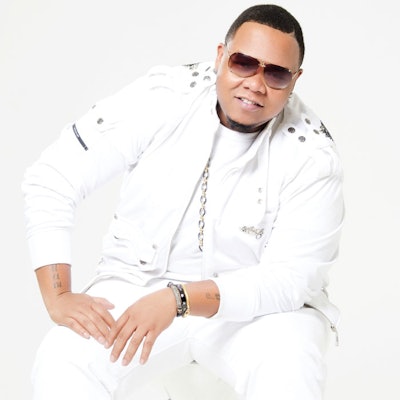 Detroit native Terrance Terry has spent more than two decades honing his skills as one of the industry's top nail stylists. Terry and his work have been featured on the "Today" show and "The Wendy Williams Show," and he also served as a judge on Oxygen's nail competition reality show "Nail'd It." At his chic L.U.X.E. (Love Ultimately Exudes Everything) Nail Bar, located in the affluent Atlanta suburb Sandy Springs, Terry caters to a fashion-forward clientele, providing luxurious services and custom nail art. Here, find out where Terry finds the inspiration that keeps him at the top of his nail game.
1.Dubai: I've been in love with that place since the moment I laid eyes on it. It's so beautiful, not to mention the fabrics and textures found there are perfect for nail art inspiration.
RELATED: Daily Inspo – OPI Brand Ambassador, Tom Bachik
2. Fall: It's the perfect time of year for transitioning colors and shades when creating nail art, such as an ombré. The leaves and foliage always provide great inspiration for me.
3.Fashion Week: I've participated in New York Fashion Week doing nails for DKNY, Luca Luca, and Alice and Olivia. It's so dope to see the fabrics and prints in some of the clothing. I gain so much inspiration from clothing, it's crazy!
4. Swarovski: I gain tons of nail art inspiration from the Swarovski store, and I visit my local one quite frequently. They have the best crystals and shapes that are perfect for creating nail embellishments.
RELATED: Daily Inspo – CND Cofounder, Jan Arnold
5. CardiB: She has an intoxicating energy that I absolutely love. She's a celebrity who I would love to work with. She's brought so much attention to nails and nail art, highlighting the skill and craftsmanship that goes into the art form. Her glam team even incorporates some of her wardrobe looks into her nails, which is inspiring to an artist like myself.
–by Lotus Abrams
This story first appeared in the March issue of Nailpro magazine. To receive the magazine, click here to subscribe.
[Images: Courtesy of Terrance Terry and Getty Images]