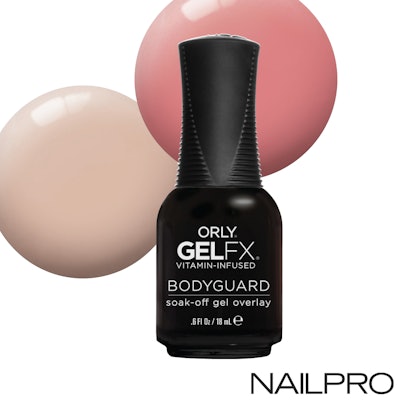 Infused with antioxidant vitamins A and E and provitamin B5, Orly GelFx Bodyguard is a soak-off gel overlay that promotes healthy nail growth. The versatile product can be used for a variety of purposes, from strengthening natural nails to protecting gel color to creating an eye-catching blooming gel nail art design, as seen below.
Step 1: Prep the nail, then apply one coat of GelFx Easy-Off Basecoat and cure.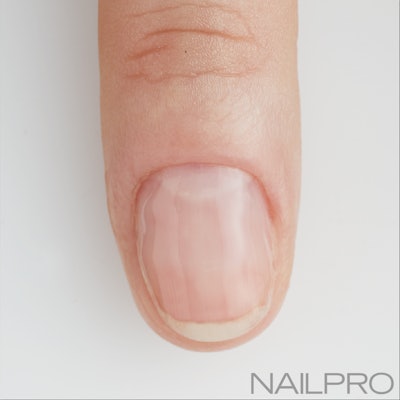 Step 2: Apply one coat of GelFx Bodyguard; do not cure. Apply three drops of pink GelFx After Glow to the nail. Allow the color to spread into the uncured Bodyguard; do not cure.
Related: CND Introduces the Newest Member of the Shellac Family: Shellac Luxe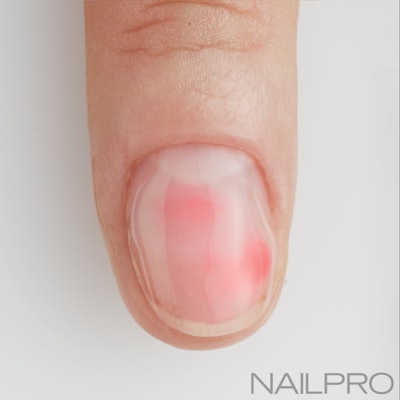 Step 3: Apply three drops of nude GelFx Sands of Time onto the uncured nail. Allow the colors to bleed together to create a marble design. If needed, use a dry detail brush to blend the colors together. Cure.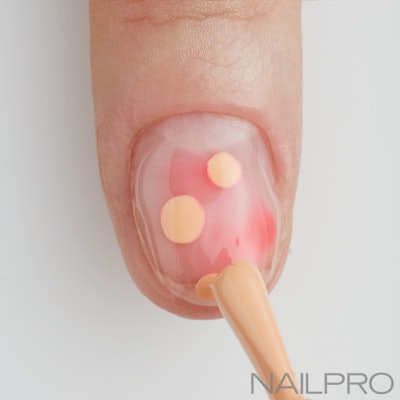 Step 4: Seal with GelFx Topcoat and cure.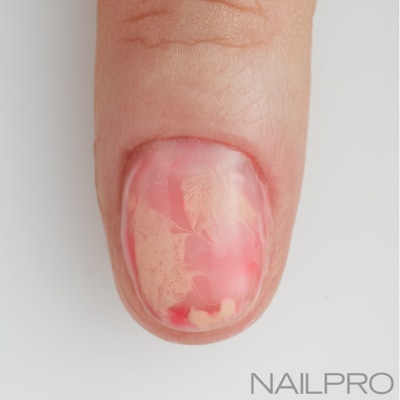 Related: ORLY Breathable Doubles As Treatment and Color
-Dina Ciccarelli
This article was originally published in the September 2018 issue of NAILPRO