Maisie Dunbar, nail tech, mentor, motivational speaker and owner of The Maisie Dunbar Global Experience in Silver Spring, Maryland, joins NAILPRO this month to provide you with advice and answers to your nail questions.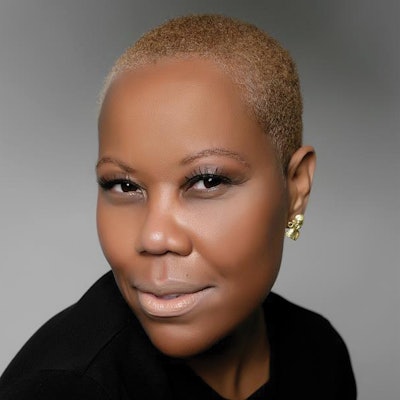 Q: What's been the biggest challenge in your career, and how did you overcome it? —Gabriela Espino, via Facebook
A: My biggest challenge has always been finding a good balance between work, play and rest. I've learned that I'm the most productive when I start my day by writing down a goal for myself. I've also learned that I need to schedule a time to stop working at the end of the day—this has helped me a lot so I don't work endlessly. And because I travel a lot, I make a point of taking a day to rest after I return before going back to work.
Q: I would love to get an apprenticeship. Do you have any advice for how to do that? —Latasha Mitchell, via Facebook
A: An apprenticeship is a great way to get started in the nail industry, but you need to do a little research first. Begin by looking for a salon that will not only give you the proper training to build your nail skills, but will also help you grow and maintain your business in the future. Ideally, you should be looking for a salon that will help you build a career, not just do a job. It's also important to make sure that you are apprenticing under someone who's aligned with your desires. In other words, you want to find the right match in terms of types of services offered and salon style and culture. For example, if you want to develop your acrylic skills, then you don't want to apprentice for a salon that specializes in natural nails. When you decide to get into an apprentice program, make sure it's a win-win for you as well as the owner.
Q: I know that you also have a cosmetics line. I'm interested in adding makeup to our service menu at the salon. Do you have any advice on how I should tackle that? —Brianne Foster, via email
A: Adding makeup services can be tricky, because in order for them to be successful, you really have to cultivate them. To begin, find out if your clients are interested in cosmetics services; after all, this is where you'll start building that part of your business. If they are, then you need to make sure that you have a good-size budget for the endeavor, because there are so many SKUs involved in makeup. That being said, you don't have to start off with a complete line. In fact, I would recommend that you begin with only the most popular SKU in your market (for example, lipstick). From there you can build to eyes and cheeks and so on. Once you select your inventory, then you need to make sure that you have someone on hand to apply the makeup. You really should have your makeup counter covered at all times; several part-time artists are helpful. Consider offering complimentary touch-ups to clients after they finish their services to promote the makeup station and build interest. If you invest the time and make sure that you employ quality products and professionals, then it can be a successful addition to your salon.
Do you have any questions for Maisie Dunbar? Email it to [email protected]! To get more advice from Dunbar, click here.
This article was first published in the April 2018 issue of NAILPRO