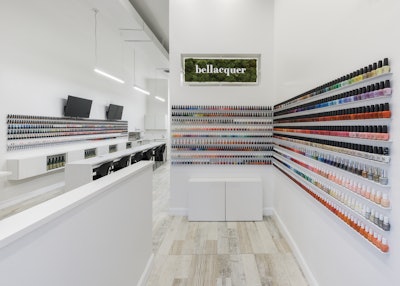 Bellacquer Nail Studio owners Kiem Lam and Nickie Le open the doors to their Beacon Street Nail Salon.
Distinction
We have both been in the nail industry for a long time, and thus have spent time honing and developing our craft. We relied on our experience, passion and focus to build a studio that truly exemplifies expert nail service, safety and creativity. Bellacquer Nail Studio encompasses our long-time vision for a space that captures the art of nail care. We put a lot of thought into designing our studio. From finding the right materials to having the best sanitation practice and building the right team, no detail was spared in the planning process. We want to send a message that we demand excellence when it comes to our clients' needs.
Clientele
Our clients are a mix of mostly women and some men who take their nail care routine seriously. Most of our clientele know exactly what they want when they come into our studio, and more often than not, will challenge us with even more unique requests. We see our clients as our partners who support and push us to continue providing superior service. We believe that giving excellent nail service takes time, so our appointments can last an average of one hour to an hour and 15 minutes, and our clients spend an average of $47 per visit.
The Look
Bellacquer is located in Coolidge Corner, which is a vibrant and diverse neighborhood in Brookline, Massachusetts. In terms of its physical location, Bellacquer Nail Studio is centrally located bordering six Boston neighborhoods. The population is made up of a mix of college students, young professionals and families. Overall, we could not have asked for a better location. The studio is designed with clean lines and subtle contrasts of muted colors and textures. We wanted a minimalist look to highlight our wall of more than 1,000 artfully arranged polish colors. We used white quartz throughout the studio and chose an Italian ceramic tile with rustic wood texture for the floors.
In-Demand Services
Our most popular service is the gel manicure. This service is priced at $39 or $44 if removal of previous gel polish is required. This service includes everything in our classic manicure, including pushing back cuticles and trimming nails, along with nail shaping. We then apply gel polish, available in more than 800 unique shades, and guarantee our clients a no-chip manicure for at least two weeks. We complete the service with a warm towel followed by a relaxing hand massage.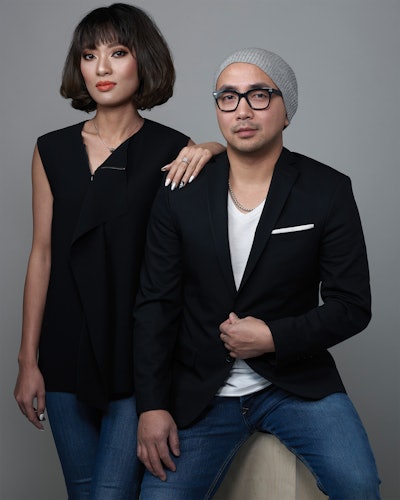 The Goods
We primarily use OPI and Essie, and keep all of their latest collections in stock. Many of our clients are familiar with these two brands and enjoy the ease of finding their favorite colors. OPI has the most extensive selection of colors and the most beautiful shades of red, while Essie has the best selection of natural shades that can complement any look. In addition, we also carry Dazzle Dry and Bio Seaweed Gel. For clients who are looking for something different, LeChat Mood Gel is a super fun and creative line that changes colors depending on the temperature. We're always researching and looking to expand our collection.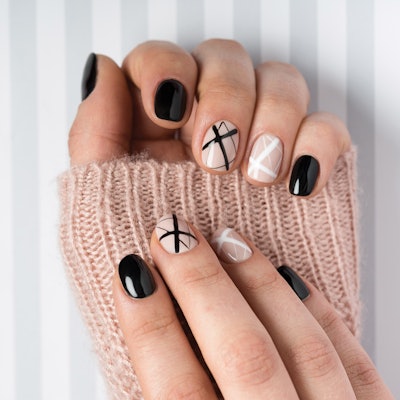 Social Media
Since our work is highly visual, we use Instagram to display our flawless work and to connect with our clients directly.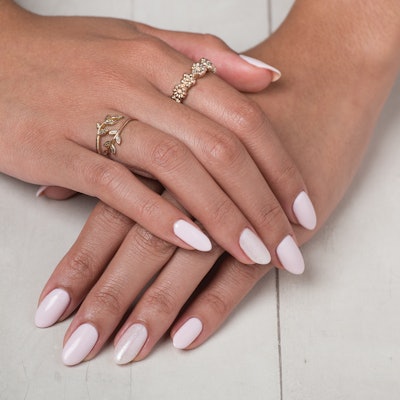 Praise
We consider a returning client and client referrals as the best compliments we can get. These actions showcase the appreciation of our studio
and team.
Advice
It's important to focus on your vision, ambition and growth strategy for your salon. We recognize that running a successful studio requires not only hard work, but more importantly, dedicated team members who believe in the vision and continue to set industry standards—and we believe in always keeping our eyes open for current trends, as well as setting new trends.
For more information, visit bellacquer.com.
This article was first published in the March 2018 issue of NAILPRO
[Images courtesy of Kiem Lam]