Maisie Dunbar, nail tech, mentor, motivational speaker and  owner of The Maisie Dunbar Global Experience in Silver Spring, Maryland, joins NAILPRO this month to provide you with advice and answers to your nail questions.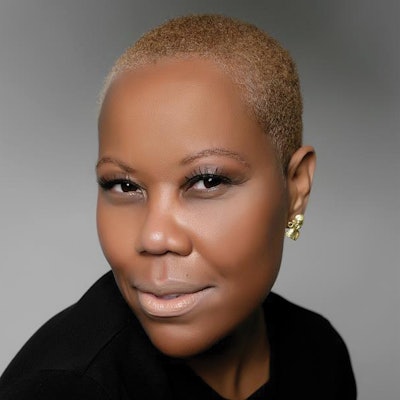 Q. There are several nail salons near mine charging less for services, and I feel as though I'm losing some customers to them. How can I stay profitable and competitive without lowering my prices? —Courtney Luu, via email
A. The best way to stay profitable and ahead of the rest is to give your guests an awesome experience every time. To begin with, you want to be very consistent with your treatments, which means that you're providing the service the same way each and every time. This way, clients can depend on you and know what to expect at their visits. It's also important to create quality services using superior products. If you provide quality you have nothing to worry about. Finally, be on the cutting edge as a nail professional; incorporate new products and learn innovative techniques. When you give your guests what no one else does, then you can charge more for it, and they will continue to come back.
Q. I know that you work with many celebrities, and I'm trying to break into that business myself. Do you have any recommendations for how to get started? —Renee Rhodes, via email
A. The first step is to build a portfolio of your work—and not just nails you've done in the salon on clients; you want to show off your work on models. Look for fashion, beauty and lifestyle photographers in your area and volunteer your services. It's very common for artists to do trade in order to build their book. That means no one gets paid and everyone, from the photographer to model to makeup artist, volunteers his or her services for the photo shoot. At the end, everyone receives the images. It's a great way for those starting out to build a portfolio. Once you gain some traction on set and build your book, you can try signing with an agency to help you get work. Finally, in order to even consider working with celebrities, you have to live where they do. If you live away from the big cities, you likely won't see many A-list celebrities coming your way. But don't forget local celebrities (think: news anchors, politicians and athletes); working with them can be a great stepping stone to something bigger.
Do you have any questions for Maisie Dunbar? Email it to [email protected]! To get more advice from Dunbar, click here.

This article was first published in the March 2018 issue of NAILPRO