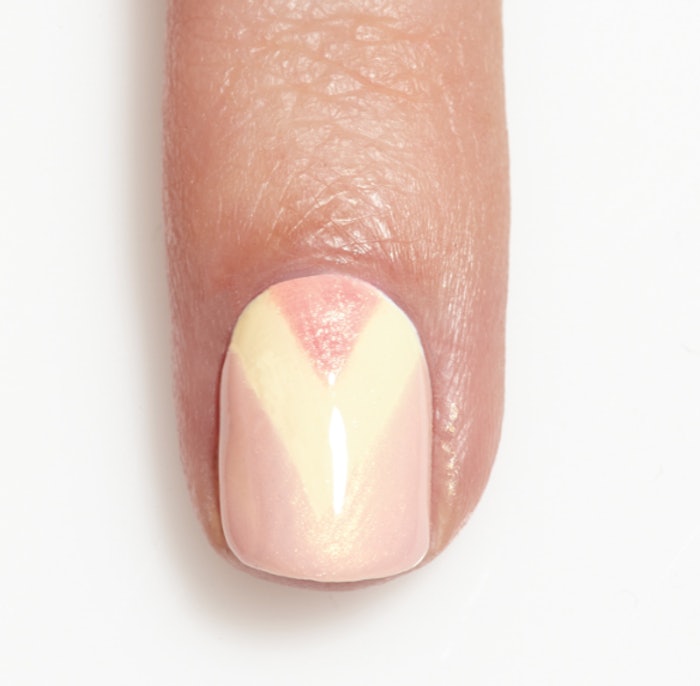 Embrace good vibes with the Cuccio Colour Positivity spring collection. The shimmering shades and pastel hues are perfect for seasonal nail art.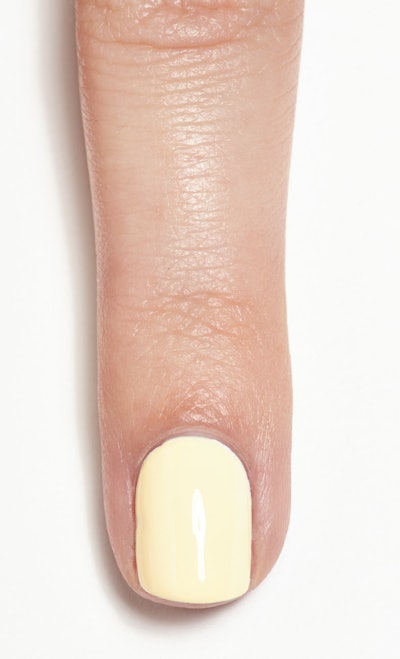 1. Prep the nail and apply base coat*. Apply two coats of Trust Yourself! and let it dry completely.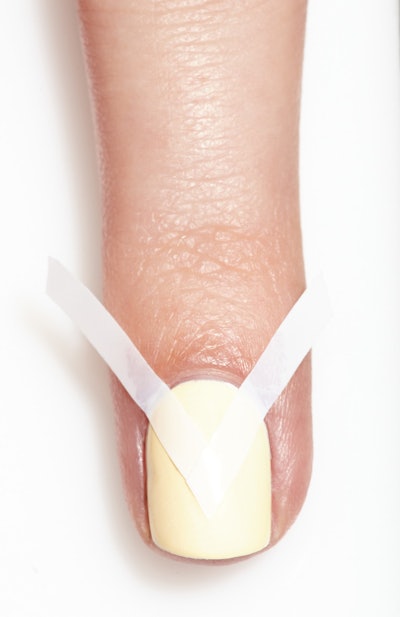 2. To create a chevron shape, place two pieces of tape on the nail diagonally so that they meet at a point in the center of the nail.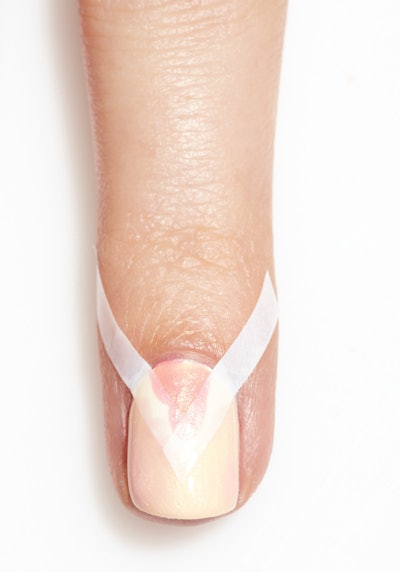 3. Apply Smile! within the triangle at the base of the nail. Then, apply Be Awesome Today! over the rest of the nail.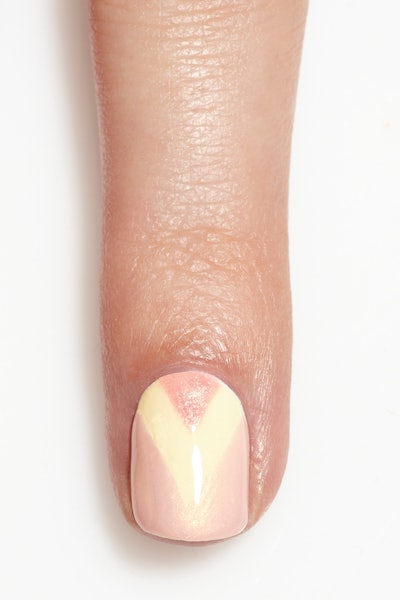 4. Remove the tape while the polish is still wet. Let the polish dry completely and, to finish, apply top coat*.
*Not included in the collection.
What do you think of this springtime tutorial? Let us know in the comments below!
This story was originally published in the March 2017 issue of NAILPRO.
[Images: (Nail Photos) Armando Sanchez; (Nail Tech) Katelyn Armstrong]