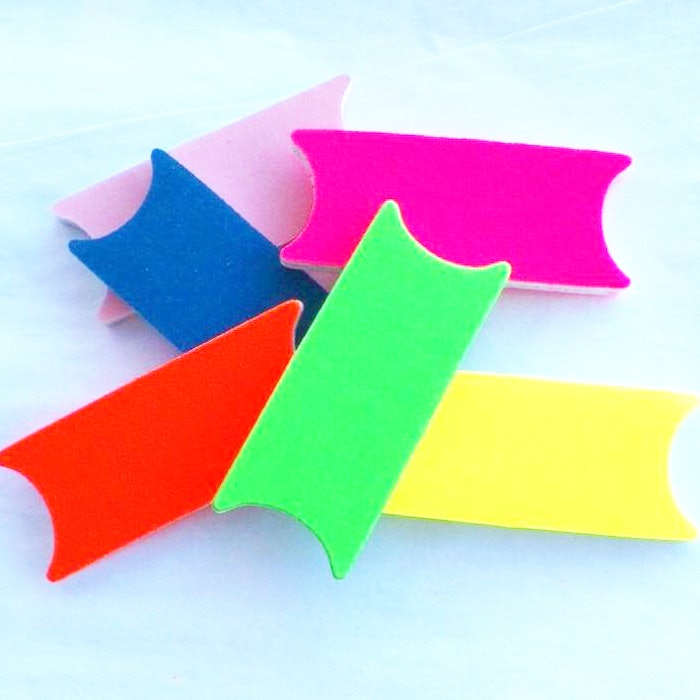 We're giving away three-packs of ergonomically designed File Wise files to 200 readers! Yes, 200 people will win – so enter below now!
When former cosmetologist Debra Alouise had an idea for a better designed nail file, she knew she had to make it a reality. The File Wise is a short nail file that is ergonomically designed with two concaves ends that allow you to hold the file between your fingers. The new shape gives you more control over both ends of the file, lessening the likelihood of accidentally rubbing or poking the skin. They come in all grit types, colors, and patterns (they even have tiger print!). To see more details about these files, head over to filewisenailfile.com.
Giveaway ends February 29, 2016 at midnight PST. By entering, you consent to the Contest Rules.