Day 16 of our December of Giveaways!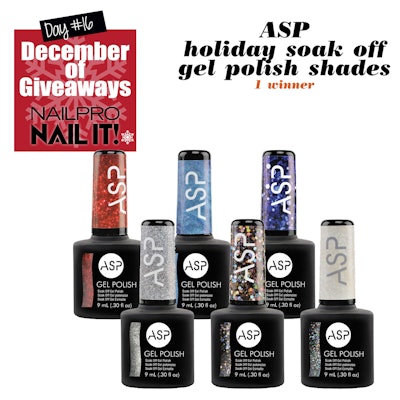 1 winner will take home these soak off gel polish colors from ASP, including: Shimmer Top Coat, Studio 54, Blue-Pers, Selfish, Frozen, and Sparkler. Opens Dec. 22 and ends December 23, 2015 at midnight PST. By entering, you consent to the Contest Rules. Winner may not be announced until Dec. 28th due to the holiday, but we will email the winners and post them on this page as soon as possible on that date!
This giveaway has ended! Our winner is… Sylwia C. of Gloucester, MA!
Visit our December of Giveaways for the most recent giveaway.