Day 13 of our December of Giveaways!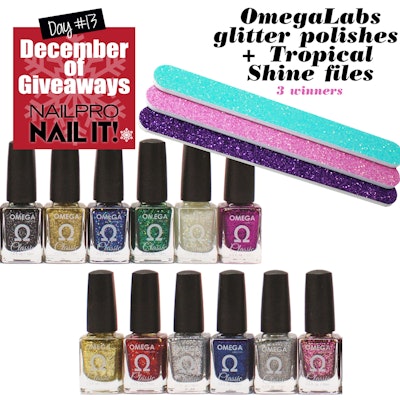 3 winners will score all things glitter set from OmegaLabs and Tropical Shine. 3 winners will score all 12 glitter colors from OmegaLabs USA plus 3 glittery files from Tropical Shine! Was Open Dec. 17 until December 18, 2015 at midnight PST. By entering, you consent to the Contest Rules.
This giveaway has ended! Our winners is… Arselia G. of Scottsdale, AZ; Cheryl P. of Crestview, FL; and Sarah A. of Mt. Pleasant, MI!
Visit our December of Giveaways for the most recent giveaway.