Day 6 of our December of Giveaways!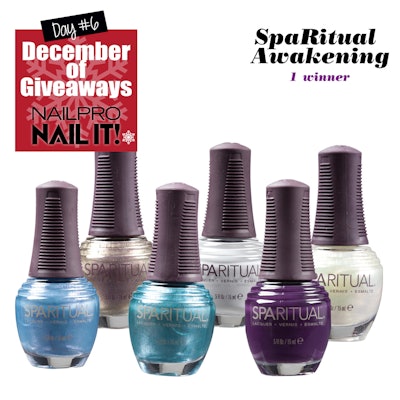 1 winner will score the icy SpaRitual Awakening collection – which includes six calming colors to get you through the holidays. The set contains: Take Action, a white pinkpearl with duo chrome shimmer; In The Wild, a grey crème; Visionary, an icy blue shimmer; In Service, an aqua shimmer; Creative Activist, a lilac gold duo with chrome shimmer; and Bright Future, a plum crème. By entering, you consent to the Contest Rules.
This giveaway has ended! Our winner is… Monica M. from Whitwell, TN!
Visit our December of Giveaways for the most recent giveaway.