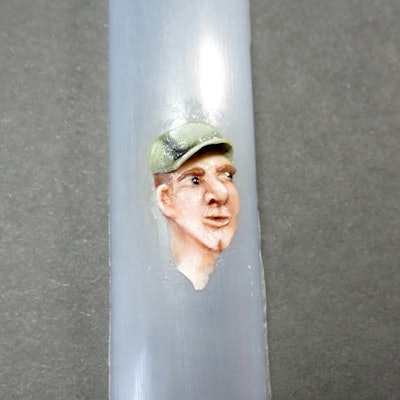 2014 NAILPRO Cup winner Marina LoPresto created this design for the Fantasy Nail Art competition at Premiere Orlando 2014.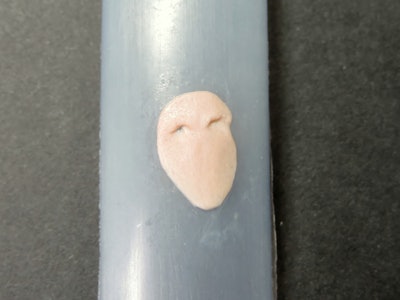 1. Using camouflage acrylic on a form, create a flat base for the face.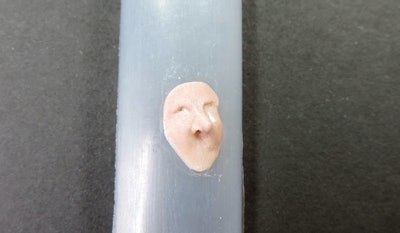 2. Add cheeks and the shape of the nose.
3. Build the mouth and chin.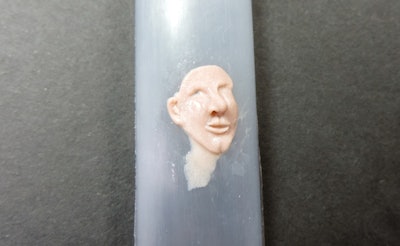 4. Using the same color acrylic, add the ears and neck.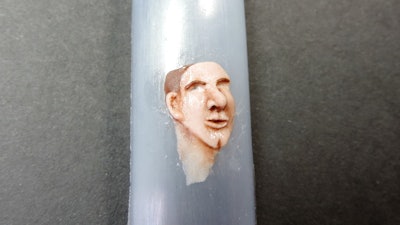 5. Using a darker acrylic (such as brown), place shadows for more dimension and add hair and eyebrows.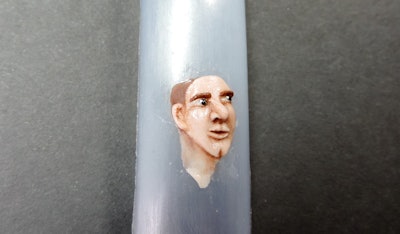 6. Use white acrylic and black gel to create the eyes.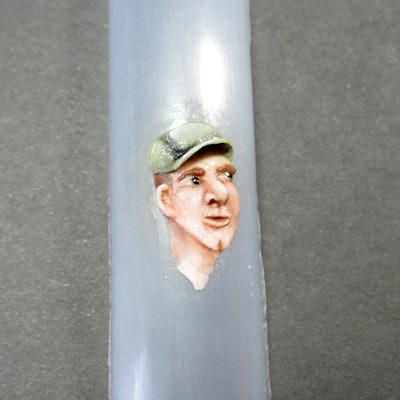 7. Add an accessory to the head, like a hat, or add detail to the character's hair.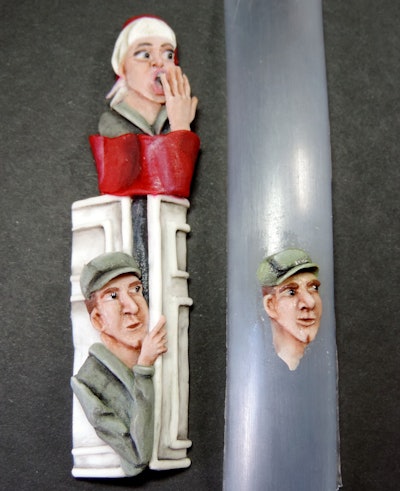 8. Remove the piece from the form and add it your fantasy design.
[Images: Marina LoPresto]