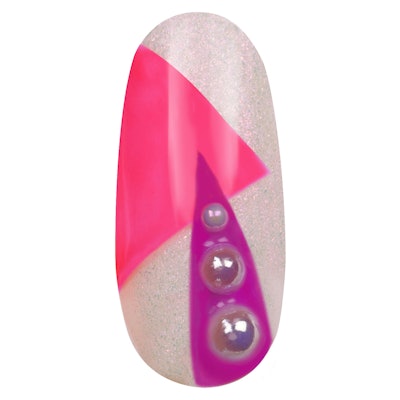 Try bright neon coupled with geometric shapes! Here's how to create the look using the EzFlow TruGel Neon Daze gel polish collection: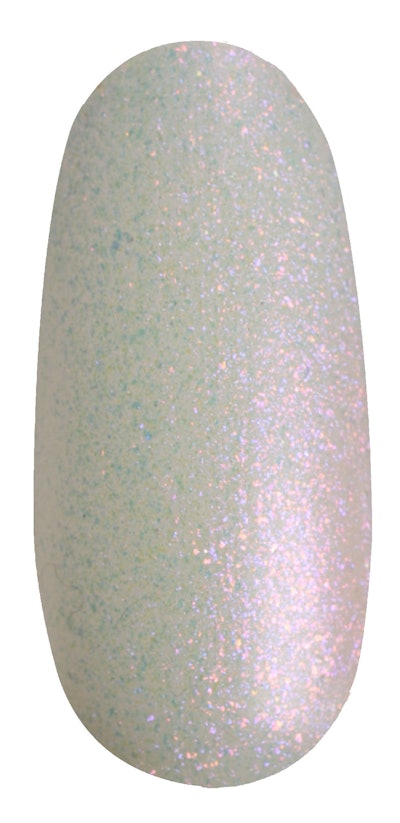 Step 1: Paint the nail with TruGel Base Coat. Cure.
Step 2: Apply two coats of Prism Pulse. Cure.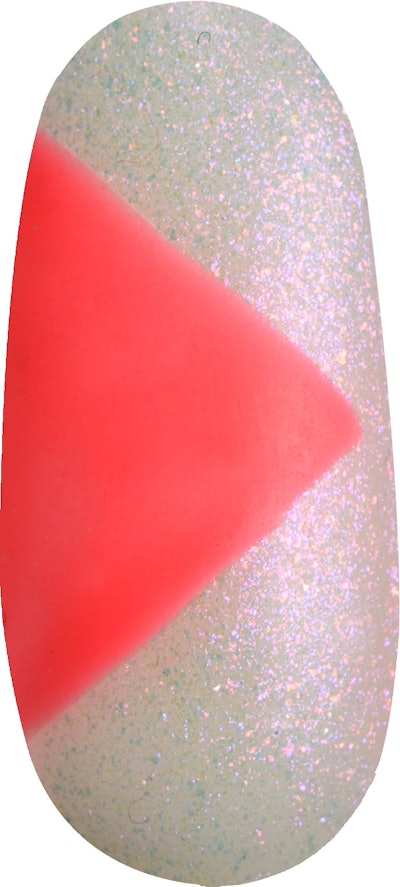 Step 3: Using a liner brush, create a geometric side pyramid with Beach Club Babe from the nail sidewall. Cure.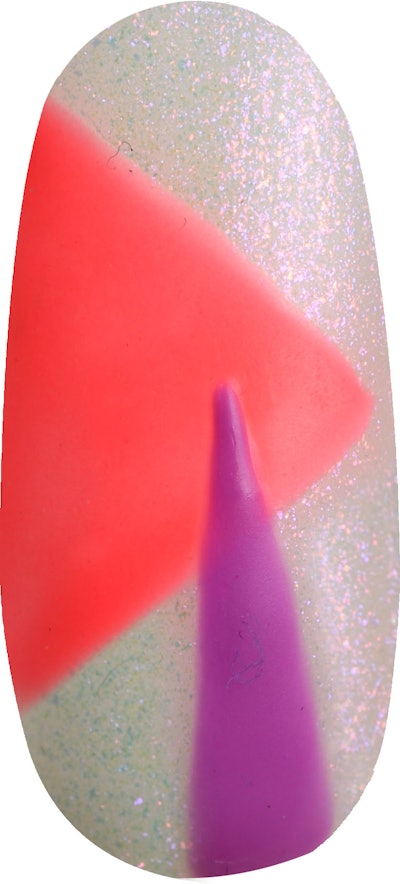 Step 4: From the cuticle edge, paint a thin triangle with Hypnotic. Cure.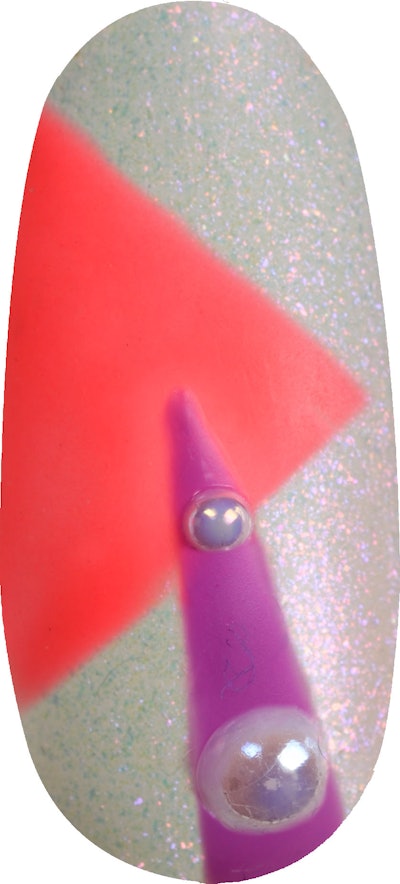 Step 5: Apply White Hot Nail Art Beads from large to small from the cuticle up.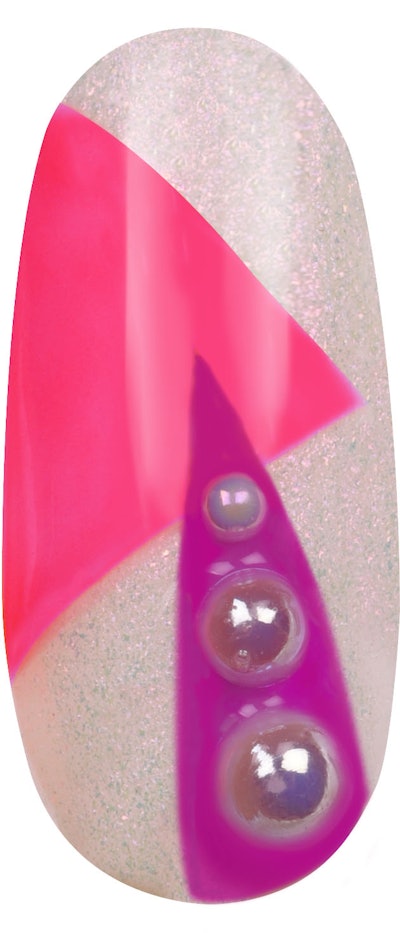 Step 6: Seal with TruGel Top Coat and cure. (*Note: Beads can be applied during the Top Coat application, before curing, if don't want to cover in top coat.)
Step 7: Cleanse with TruGel Gel Cleanser.
[Images: EzFlow]