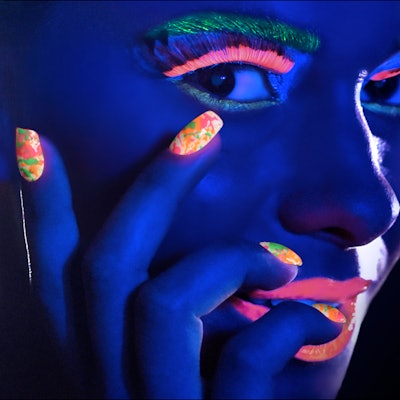 Master the art of splatter! Create high-energy nail art by following these steps and using the new China Glaze All About the Base polish trio.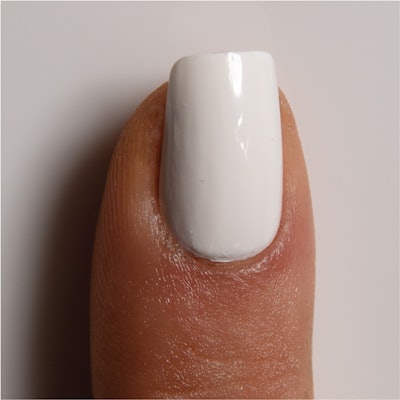 Step 1: Apply two coats of China Glaze White on White.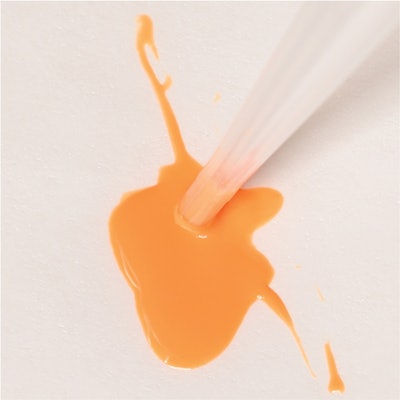 Step 2: On a flat surface pour out one Electric Nights shade of your choice, and then dip the pipette into the neon shade.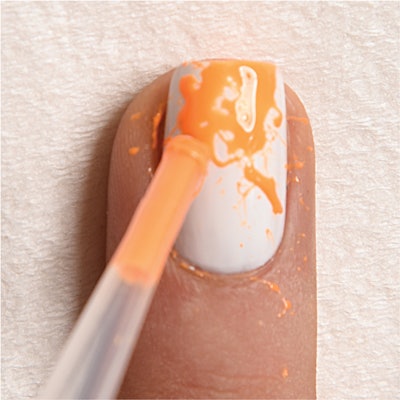 Step 3: Squeeze the bulb of the pipette to splatter pain on the nail.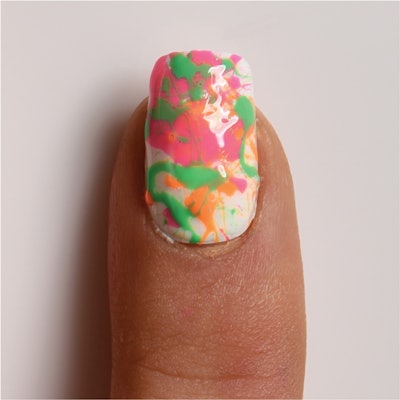 Step 4: Repeat step 2-4 with the two other Electric Nights shades.
Step 5: Clean up excess with nail polish remover.
Step 6: Finish with China Glaze Fast Forward Top Coat to protect your design.
[Images: China Glaze]