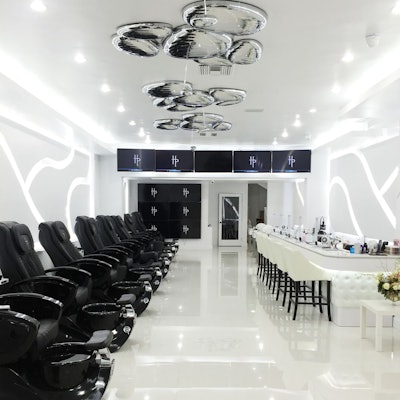 House of Polish has a modern and professional (yet edgy) environment – and it's extremely clean, from the chairs to the implements. The incredible Robert Nguyen is the salon's owner, so you can be sure that House of Polish has very high standards when it comes to designs. We talked to Nguyen one-on-one to get inside scoop on the business:
THE LOOK
The salon is very modern and chic. While a lot of nail salons seem to go with the same look and feel (think: brown and tan furniture with soft lighting), we went the complete opposite route. House of Polish is bright white with accents of black and chrome and the lighting is as bright as possible with the highest lumen LEDs available. Plus, the furniture was all customized specifically for our shop. When executing our vision for the salon, every little element was fully thought out.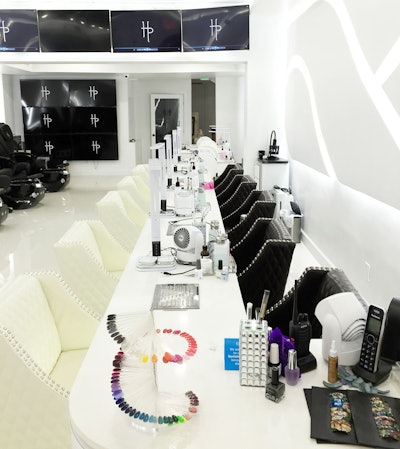 THE CLIENTELE
Our average customer is a female between  20 to 50 years old. Most are well established in their careers and can afford to spend money on nail art. The average client spends roughly $50 per visit. We also have male clients, however the percentage isn't very high. Less than 5 percent of our clientele is men.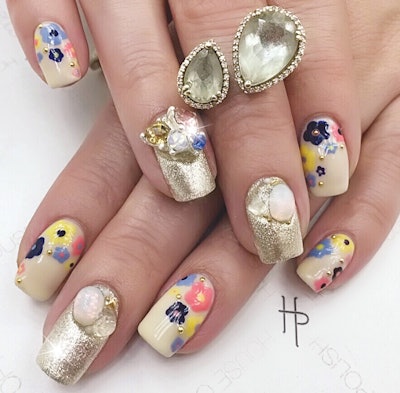 IN-DEMAND SERVICE
Our most popular service is a full set with nail art. Recently we have been doing a lot of charms and embellishments. Nail art is so subjective and every client wants something different, so the price can vary from $30 up to $200.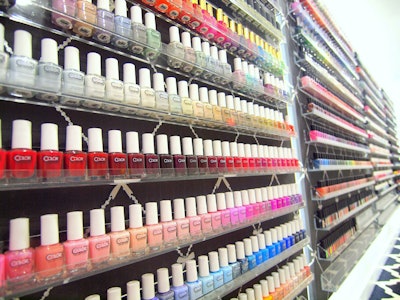 THE GOODS
The professional brands we carry include OPI, Essie, Morgan Taylor, Zoya and Color Club and they are instantly recognizable to the client. We also have boutique brands, including Christian Louboutin, Ciate, NCLA and Deborah Lippmann. Most consumers aren't willing to pay the manufacturers suggested retail price for a bottle of polish from the boutique brands, so offering it in the salon gives the client an opportunity to wear it on her nails.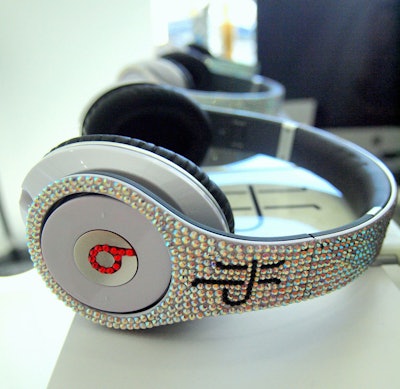 SOCIAL MEDIA
Although it might not be considered a true social media platform, Yelp is huge for the salon. It has drawn in a lot of business and, I believe it is absolutely necessary for any salon to be on. Instagram and Facebook are also big for us. On Facebook we can target the audience who sees our photos by location so, since we are located in Beverly Hills, I have set up Facebook to share photos with people in the Los Angeles area. On Instagram, posts go viral so quickly. As a result, Instagram can get your work worldwide recognition.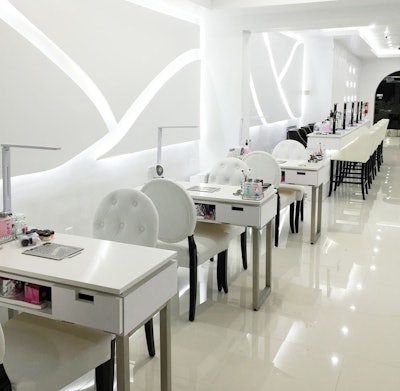 PRAISE
I love it when people tell me that we've thought of everything! It's not easy to open a salon and, when you set a goal to have the best salon out there, it requires so much time to think everything through. It's nice to have clients appreciate the hard work that's gone into opening and running House of Polish.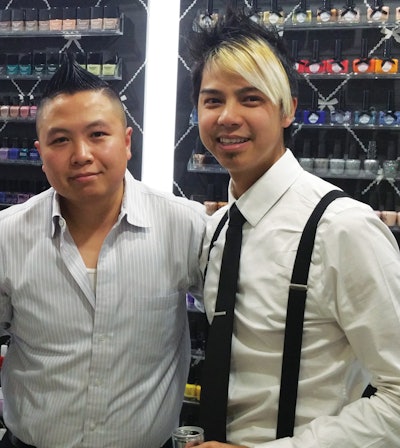 David Ngo (left) and Robert Nguyen
ADVICE
My best advice to current or future salon owners is to learn to adapt to changes. Five years ago nail art wasn't very popular, but now everyone is doing it. If you are a salon that's not following the trends, you are missing out on huge piece of the pie.
Fun facts:
House of Polish
Year Opened: 2014
Address: 161 N. La Cienega Blvd., Beverly Hills, CA, 90211
Phone Number: 310.360.0300
Hours of Operation: Mon. – Thurs., 11 a.m. – 8 p.m.; Fri. – Sat., 10 a.m. – 8 p.m.; Sun., 10 a.m. – 5 p.m.
Website: thehouseofpolish.com
Instagram: @houseofpolish
[Images: Robert Nguyen, House of Polish, @sohotrightnail]