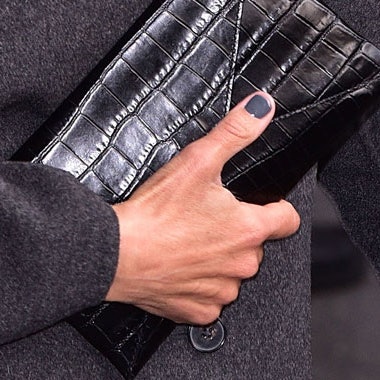 Last night, the stars came out to celebrate David Letterman's final appearance on his late night talk show. Celebs, including Julia Louis-Dreyfus pulled out all the stops – including gorgeous nail colors – to stun for Letterman's farewell show. Julia Louis-Dreyfus donned a white dress with strappy black sandals that accented her bold gray manicure and pedicure done by celebrity manicurist and Dermelect Color Curator, Elle. Below, Elle shares tips and tricks on how to get Julia's flawless nail style.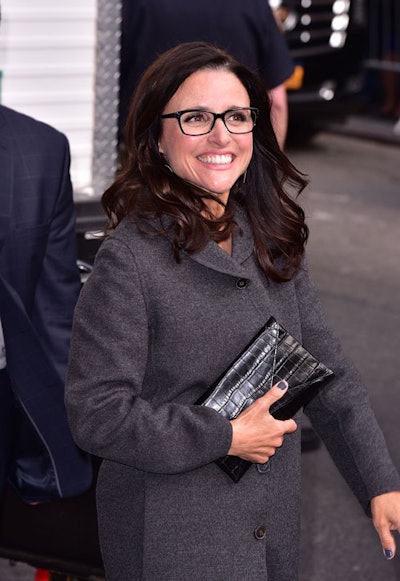 Get the Look:
1. Elle started by using Dermelect Launchpad Nail Strengthener, an anti-aging base-coat that utilizes protein-peptide technology to hydrate and strengthen nails.
2. She then applied a dark gray color (such as Dermelect 'ME' Peptide Infused Nail Lacquers in Excentric).
3. She finished the look with Dermelect's new Memento Manicure Extender.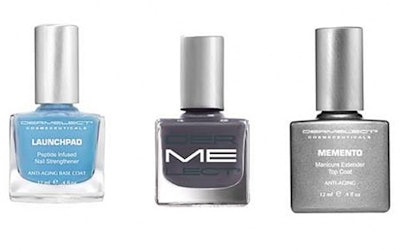 [Image: Getty Images/James Devaney; Dermelect]