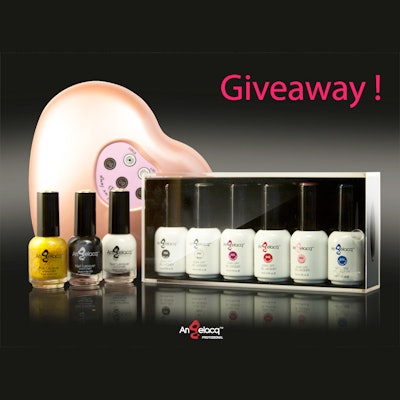 Angelacq is a gorgeous new brand of gel and nail lacquers. For each shade of gel, there's a corresponding polish that goes along with it, so your clients can always have a matching summer mani-pedi without you having to scour your salon looking for dupes.
We'll let you in on the ground floor of this new line by raffling off five gift sets to our readers. Each of five winners will receive:
6 Angelacq Nail Lacquers in a glossy acrylic gift case
3 Angelacq Nail Lacquers
1 LED Light*
Ends April 26, 2015 so hurry and enter now!
*Colors may vary, lamp may be either 6W or 12W as available