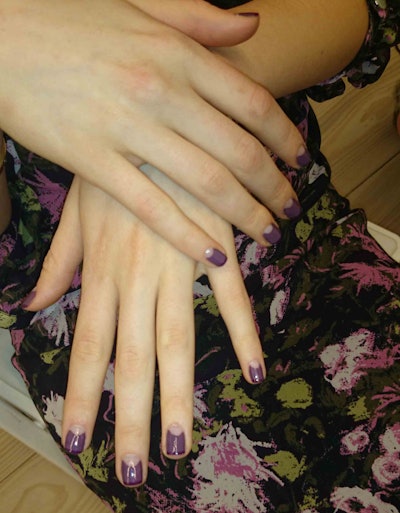 New York Fashion Week is still in full force, and negative space nails are making yet another appearance as one of this season's biggest trends. Celebrity nail artist Rachel Shim created this nail look for the Moskov presentation on Monday, using Cuccio Color. 
Shim said the look was inspired from Victorian and New England styles, drawing from the colorfully layered and detailed fabrics in the collection to make a "Triple Layered Moon Mani."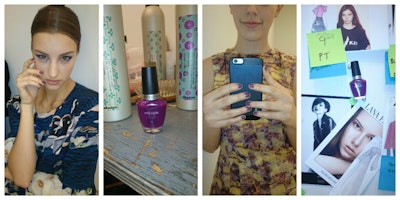 The base of the nail uses negative space to create a half moon shape, while the central color is a custom Cuccio purple, with a darker purple called Playing in Playa del Carmen at the tip. Shim finished the look with Cuccio Solutions High Shine Top Coat.

[Images: Cuccio Color]