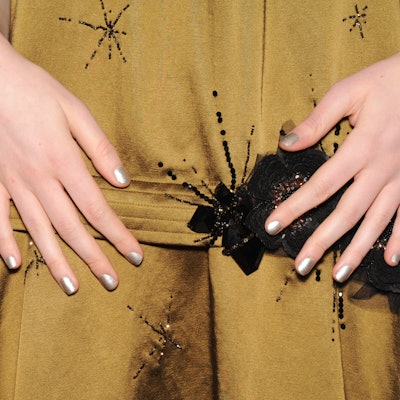 Imagine you're a manicurist backstage at Fashion Week tasked with choosing a nail that says, "1920s art-deco period [mixed with] the progressive 1970s." How do you encapsulate both those very unique styles into one? Using metallic of course!
That's precisely the route Katie Jane Hughes took at the Creatures of the Wind Fall/Winter 2015 show. While some may argue an extremely sparkly nail draws attention away from clothing pieces, this silvery Butter London hue Hughes selected actually acted like a mirror, reflecting the colors in the models' wardrobe and emphasizing them further.
To get the look, Hughes began with Butter London 999 Rescue Base Coat and let it dry completely. She then added two coats of the platinum Diamond Geezer and topped it all off with Matte Finish Top Coat for a roughed-up finish. Gorgeous!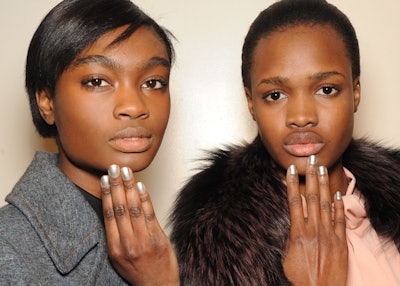 [Images: Butter London]