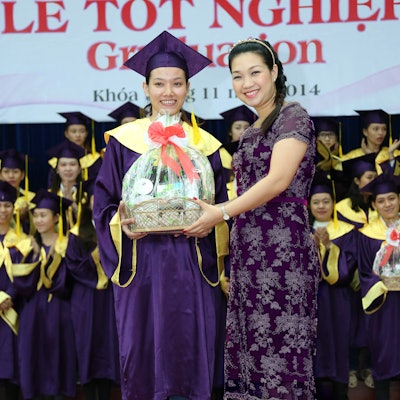 The next generation of nail artists could name Cuccio as the main brand they rely on. Recently in Vietnam, the Kelly Pang Nail Academy presented its latest graduating class. Each graduate had completed six months of professional training in a full range of categories, including natural nails, hand and foot care, manicure and pedicure, nail art design, as well as gels and acrylics – and during their training, they had all used products exclusively from Cuccio Naturale, Cuccio Professional, Cuccio Veneer and Cuccio Colour.
 "With five locations in Hochiminh City, the Kelly Pang Nail Academy produces on average 120 graduates monthly," said Anthony Cuccio. "That amounts to a lot of nail professionals using Cuccio. We're honored to be a part their journey and look forward to being their No. 1 choice throughout their careers."
Congrats to the recent graduates – we know you'll go far!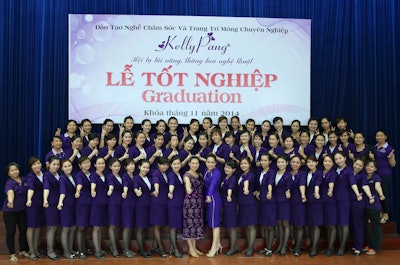 [Images: Cuccio]