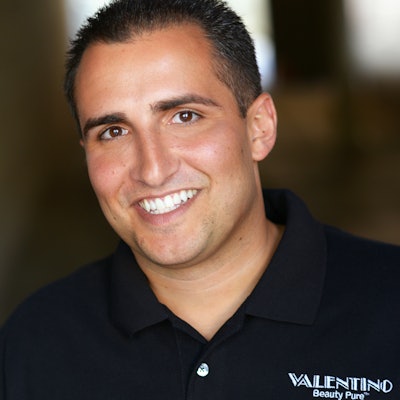 Meet David Dilorenzo, President of Valentino Beauty Pure and VBP International!
Nailpro: What was your first job?
David Dilorenzo: Sweeping the floor, folding towels, serving drinks and taking out the garbage in my father's salon, Valentino's Hair & Nails.
What was your first job in the industry?
I worked as my father's apprentice. He groomed me to run his salons with more than 200 hairstylists, 35 nail technicians, 15 skincare specialists as well as retail division.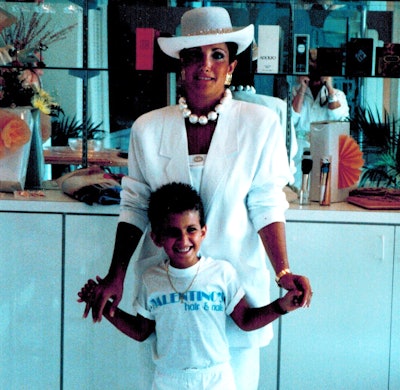 Here's David as a young boy in the salon with his mom, Victoria Dilorenzo!
Who would you like to work with?
Richard Branson, owner of Virgin Airlines. I love how he thinks out of the box!!
What inspires you?
I have a deep desire to win!
What was your childhood ambition?
I didn't like authority or institutions at an early age, so I knew I had to be my own boss.
What is your proudest accomplishment?
Winning Readers' Choice Award for Valentino Beauty Pure in 2011, my first year in nail industry.
My favorite type of music is…
Techno, Reggae and Hip Hop.
What is your favorite sport?
Football.
My favorite movie is…
A Bronx Tale.
Describe your perfect day.
Sitting on my boat in the intercostal with my family and friends.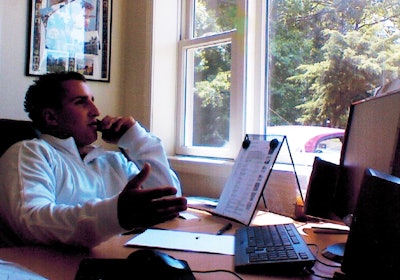 Hard at work.
Are you a morning or night person?
Night person.
My most treasured possession is…
My watch. I was on vacation in the Bahamas and I told the woman in the watch store that I was going to win enough money at the Blackjack table to buy a Breitling. 48 hours later, I had bought the watch.
My favorite type of food is…
Italian.
What was your most recent impulse buy?
A paddleboard.
My guilty pleasure is…
Peanut M&Ms.
What are you most afraid of?
Heights.
I can't discuss nails without…
Expressing how passionate I am for the industry!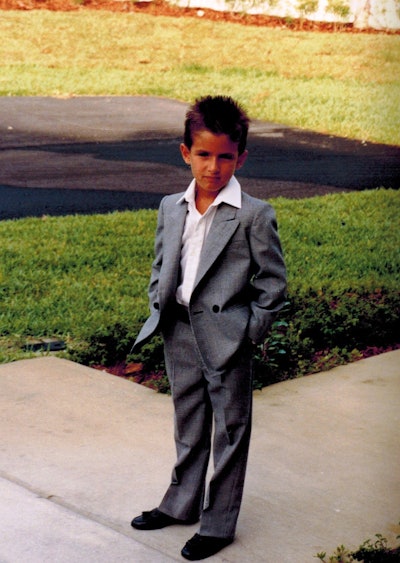 Ready for his first business meeting!
[Images: David Dilorenzo]