Meet Christy Graham, a top Educator for OPI. All she did was inquire about careers at the OPI booth during a trade show and presto! Find out how the same can happen for you:
Nailpro: How long have you been an OPI Educator?
Christy Graham: I have been with OPI for nearly 10 years. I became a Guest Artist 6 years ago and recently was chosen to be on the Artistic Design Team with 6 other fabulous artists.
NP: Do you work in or own a salon?
CG: I own and work at Montage Hair and Studio located in West Chester, OH a suburb of Cincinnati. We stress the importance of providing a clean environment for all who walk through the door.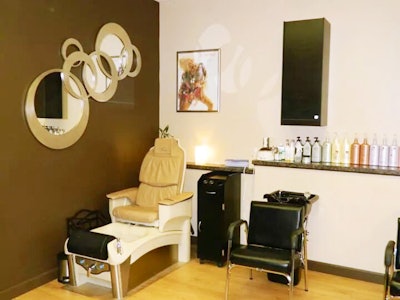 P: What's your "specialty" as an Educator?  
CG: I love the motivation aspect of educating but would have to say as a skill; "easy to do" nail art that anyone can do would be my specialty. I have so many attendees in my class say "I can't do nail art".  My response to that is, "Let me show you and yes you can."  I do a lot of abstract art on my clients but also if they have a favorite football team or seasonal design they want painted on their nails I will do that as well.  I also focus on the importance of following the proper procedures of a service. At OPI we test in-depth to make sure the steps given are going to give you quality results.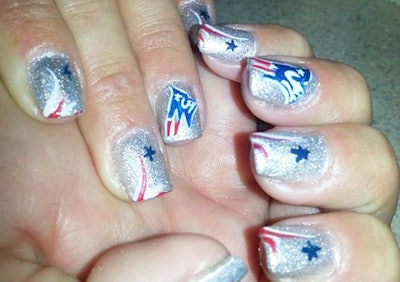 NP: What do you think best prepped you to be an OPI Edcucator?
CG: My OPI mentors Joey Brown, Elsa Barbi, Lauren Breeze and Renee Meyers are the most wonderful mentors behind me who kept pushing me forward and helping me grow and had faith in what I do. My faith also helped prep me because I really didn't know what to expect being an educator before I went to New Educator training. I would also have to say the awesome education that OPI gives us before sending us out into the field and definitely 12 years of experience behind the table before becoming an Educator.  The 12 years experience was a big part but also once I got to training I realized wow, there is WAY more to learn.
NP: How does a new tech get to where you are today?
CG: Education, love of the industry and loving what you do! Did I also mention education? Know you never stop learning. When you love the industry you never want to stop learning. Going into OPI training I thought, "I know how to do nails. I got this."  I did do very well in training but also it was a very humbling experience because there was so much more to learn and know about then I ever imagined. I always stress in my classes to read Nailpro and always continue to educate yourself because there is always something new or something you just didn't know about. Learning more of how the products actually work and why they work together made a huge difference in how I approached doing nails which made me a better nail tech.  Also, loving what you do is going to keep you going and growing. As far education goes; I always go into my classes with the approach that at the end of the day I am a licensed professional just like them working in a salon and try to always treat them as my equals. I believe this mentality created my base of regular attendees who follow me to wherever my classes may be. I am grateful to take my education a step further so that I am able to share the knowledge that was given to me.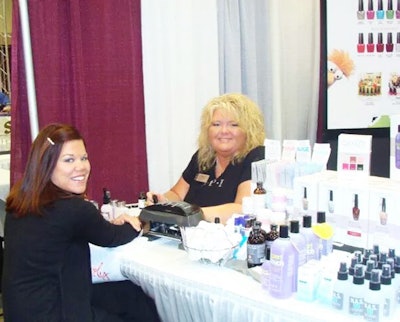 NP: How did you get started as an Educator?
CG: It happened sooner than I had thought. I had been thinking if I couldn't do nails any longer what would I do? I love the industry so much I couldn't imagine myself doing anything outside of it. I was taking a class by Geno Stampora (another mentor I look up to) and that's when it hit me. I want to be up there doing what he does. I really didn't think I would for several years as I was still working behind the table completely booked out 4 weeks in advance. While attending a show locally, I approached the OPI booth and asked about future careers with OPI. I was asked where I lived and when I told her she said we need someone in your area now. She then asked me to sit down to fill out an application and a few months later I was in New Educators Training. I am a firm believer that if you go knocking on a door, be ready to walk through. I just didn't imagine it would open that fast. I am so happy and honored to be where I am today. Thank you OPI!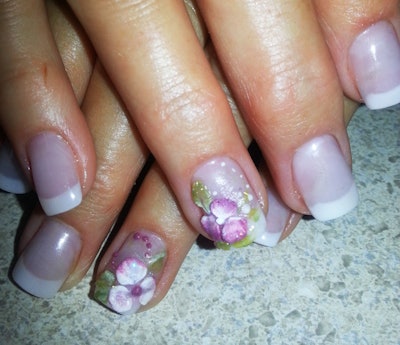 NP: What's the one thing you wish all nail techs knew?
CG: You are a licensed professional and that means you should take your career seriously and know that you are worth more than what someone else may charge down the street. Don't ever under price yourself. Attend nail shows and nail classes to continue your education, use top quality products, perform all sanitary and disinfection procedures, etc. Those things say a lot about who you are and what you are worth. Obviously the quality of your work also determines your worth. If you feel you are worth $100 for a service and you show the confidence in knowing it, you will get the $100. Keep practicing and never put down your Nailpro Magazine.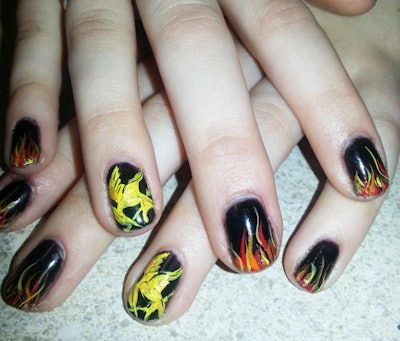 NP: What else would you like to accomplish in the nail industry?
CG: A dream of mine would be to become a celebrity manicurist. I would love to do Fashion Week at least one time in my career but would hopefully move on to do more. Tom Bachik, don't you need a back up?  LOL. I would also love to travel internationally and join the YouTube world of making "how to" videos.
Find Christy's salon online: montagehairandnailstudio.com
Instagram: @mynailcorner
Facebook: facebook.com/mynailcorner
[Images: Christy Graham]