Angela, Chris, and Lakia ("Miss International") went head to head this last week in episode 5 of Nail'd It! Their initial Quick Dry Challenge required them to create wearable nail art based on their clients' nails using a striping pen. Angela may have won the first round and gained an extra half hour in the final challenge, but it was international competitor Chris who ultimately pulled ahead. His Elimination Challenge manicure for the theme "opposites" featured land and sea: jumping fish on one hand, biting snakes on the other. Check out the competitors' nails from this week's episode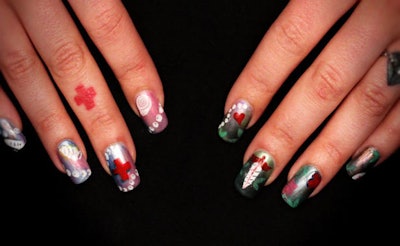 Chris' Quick Dry tattoo-inspired nails.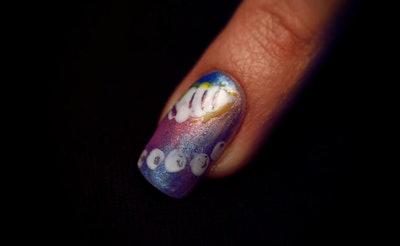 Chris' client had ink inspired by the ocean: shells, mermaids…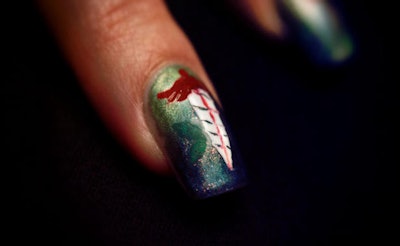 She also had tattoos representing her health struggles, giving the designs a rougher edge.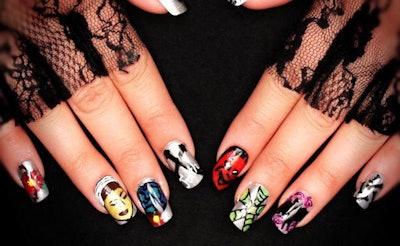 Lakia's Quick Dry nails.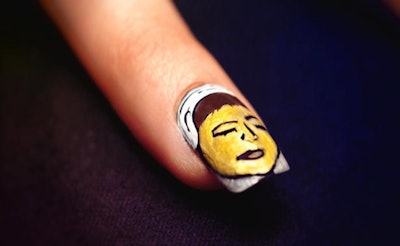 Her client has shrunken head tattoos on her arms…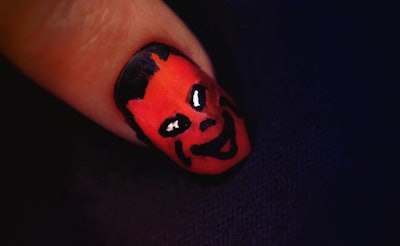 As well as Halloween-like drawings.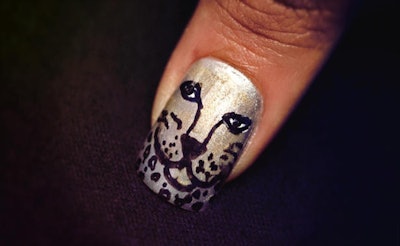 Less "dark" representations went on the other hand!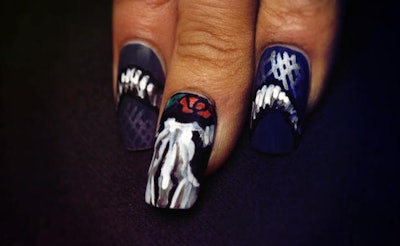 Angela's (winning) Quick Dry nails.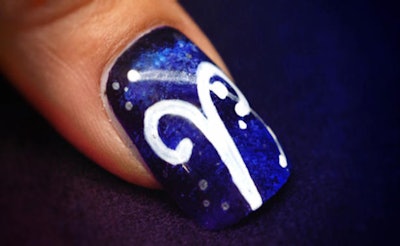 Her client had a ram's head tattooed on her chest, so astrology designs abounded! Here is the client's daughter astrological sign.

Angela's client was a Leo.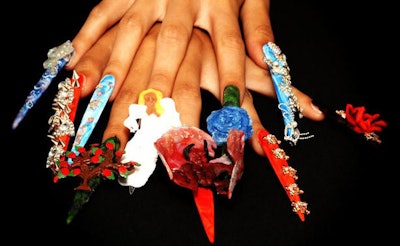 Lakia chose good vs. evil as her opposites for the Elimination Challenge.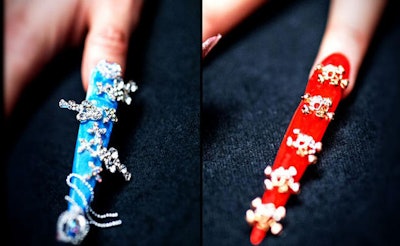 Blue nails with cross charms are good; red nails with skulls represent evil.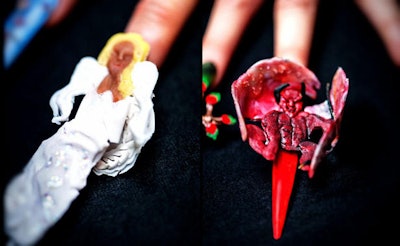 Sculpted angel and devil.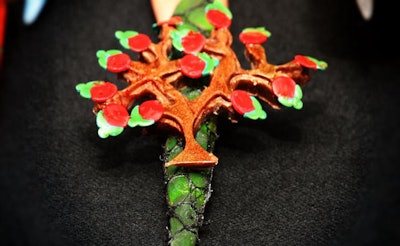 The tree of knowledge!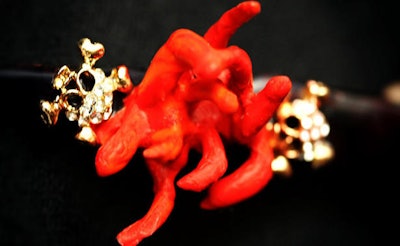 Hellfire!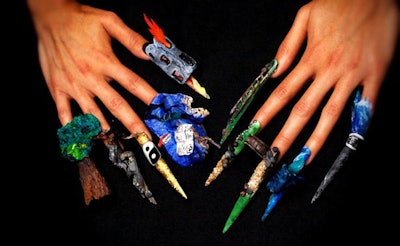 Angela went with a similar idea for opposites: yin and yang.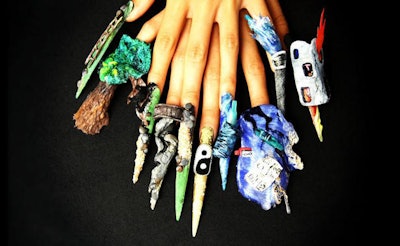 Angela went BIG in her manicure, with lots of large sculpted pieces.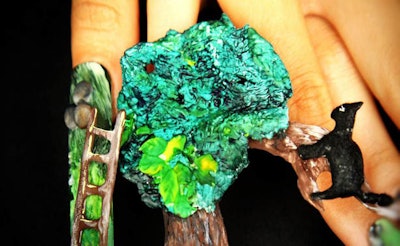 Kitty in a tree!
Message in a bottle.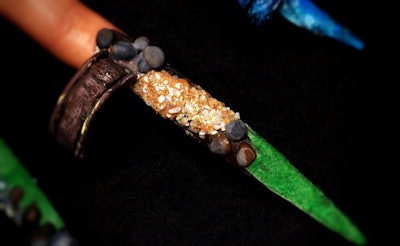 Judge Elaine Watson's favorite element in Angela's nails: the bridge. The rocks have amazing shading.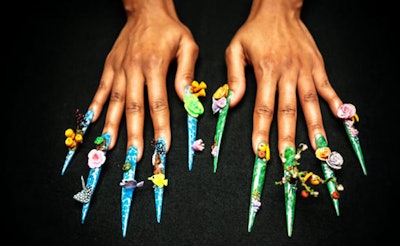 Chris did land vs. sea nails for the Elimination Challenge.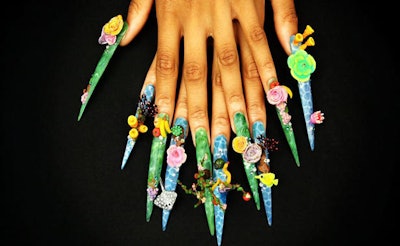 Chris: "Honestly, I've never created a 3-D tree in my life."
Judge Terrance Terry: "You could have fooled us!"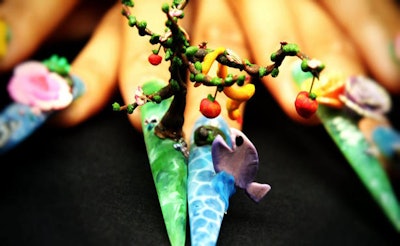 When both hands are place together, the fish looks like it's trying to eat fruit out of the tree, while the snake looks like it's trying to grab the head of the sea turtle.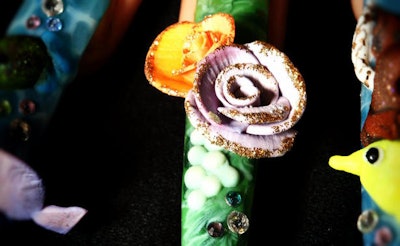 Glittery petals.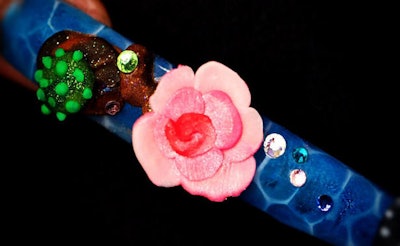 Amazing detail in the water background.
 
Images: Oxygen network