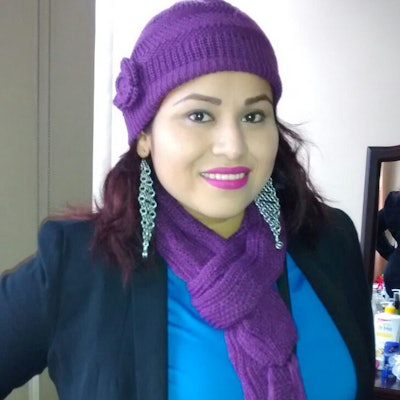 Meet Blanca Martinez, Mia Secret International Master Nail Educator, as we get to know her a little better in this Q&A!
Us: What was your first job?
Blanca: I sold collectible toys in downtown Mexico City.
Who would you like to work with?
Robert Downey, Jr.
What inspires you?
Love and achieving success.
What was your childhood ambition?
I wanted to be famous in the fashion industry and have a big house where my entire family could live.
What is your proudest accomplishment?
Working for Mia Secret. I've been able to travel the world and be a part of this prestigious company for many years, and it makes me feel fantastic.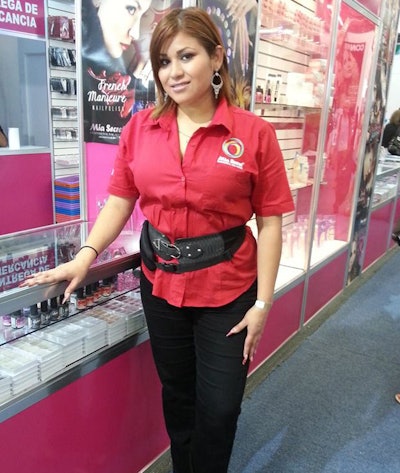 What was your most embarrassing moment?
I was in Guayaquil, Ecuador, at a Mia Secret seminar. The stage was made of two separate platforms and, when I was seated, the foot of my chair got stuck between the platforms. I fell and dropped the video camera I was holding in front of more than 300 people!
My favorite movies are…
Iron Man 1, 2 and 3.
Are you a morning or night person?
When I'm on vacation, I prefer the day because I have time to do more things. When I'm home, I prefer the night because I love to sleep.
What is your most treasured possession?
Memories from my childhood and adolescence because they were happy moments with my mom and my sisters.
My favorite type of food is …
The Mexican dish, pozole.
What was your most recent impulse buy?
Perfume and shoes.
Describe the best set of nails you've ever seen.
A delicate and elegant black set with painted purple flowers. (I love flowers!)
I can't discuss nails without…
My cellphone.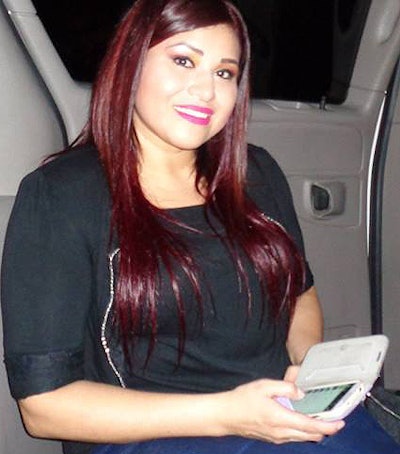 [Images: Blanca Martinez]