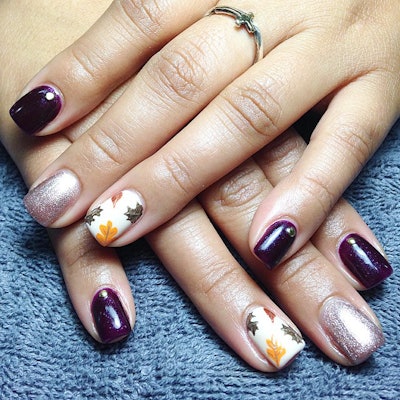 This fall, go outside of your comfort zone (and your client's comfort zone) with some edgy styles. Trending this season: unique shapes, negative space designs, and passionate reds. Browse through our gallery for inspiration.
Pictured left: @julz_n_gabesmomma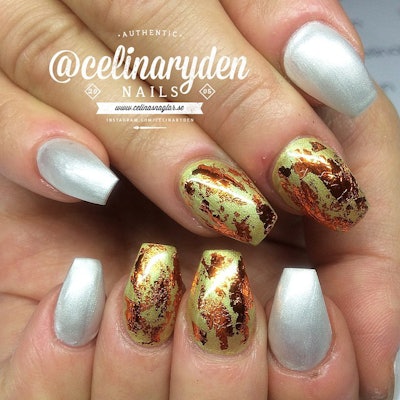 Artist: @celinaryden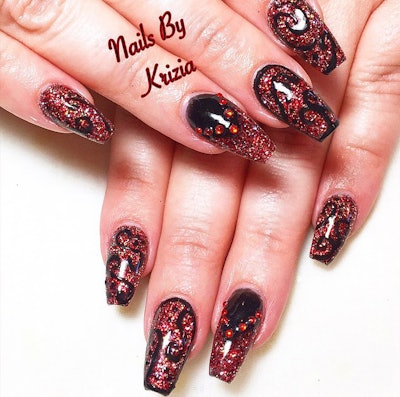 Artist: @kritz_jammin_nails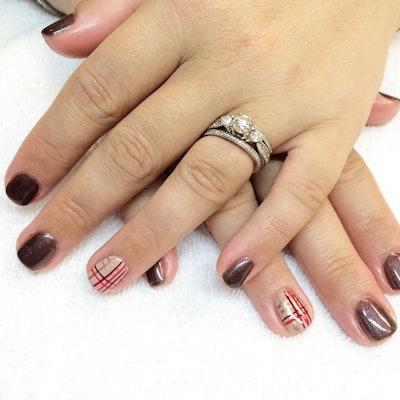 Artist: @kat_shahan_nails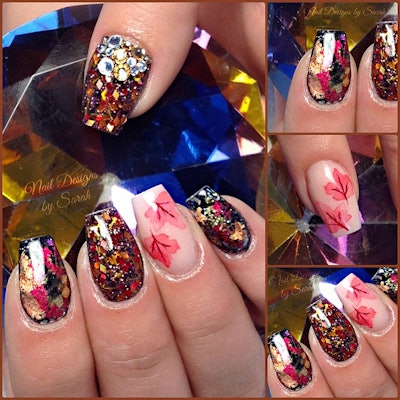 Artist: @sarahp898
Artist: @mireyaaxo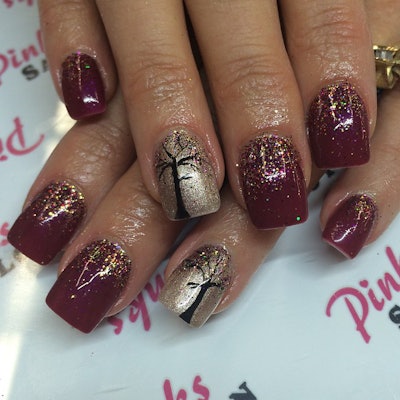 Artist: @pinkssalon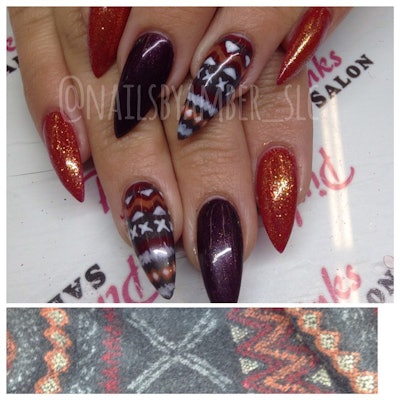 Artist: @nailsbyamber_slc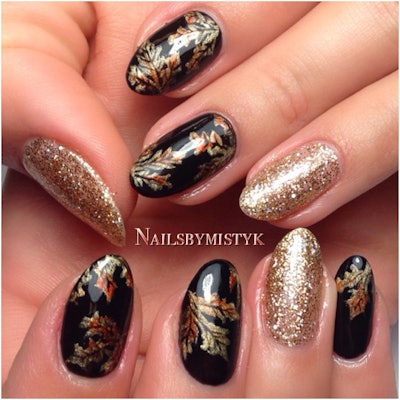 Artist: @nailsbymistyk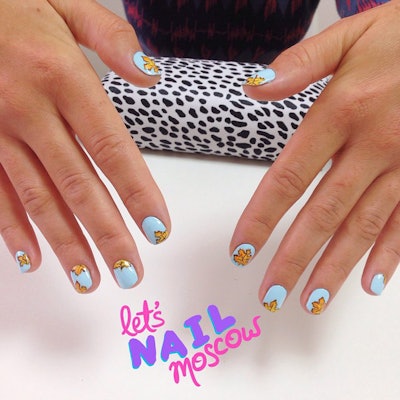 Artist: @letsnailmoscow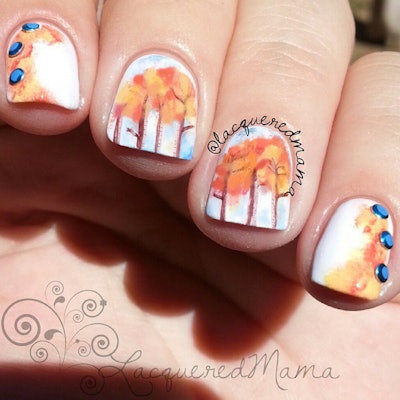 Artist: @lacqueredmama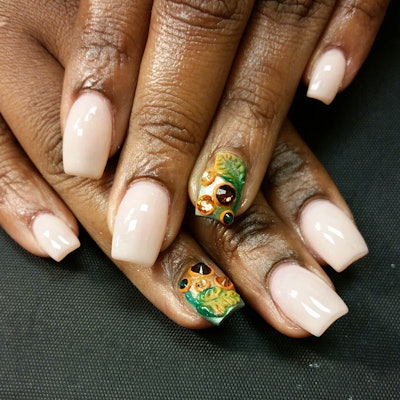 Artist: @nailbitersink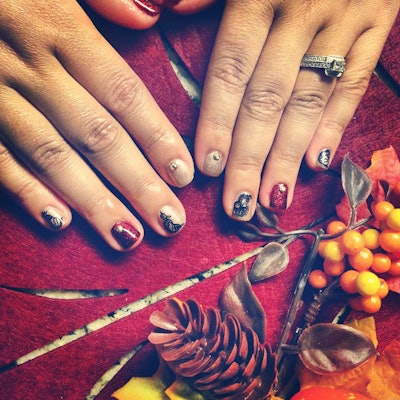 Artist: @karlamayyy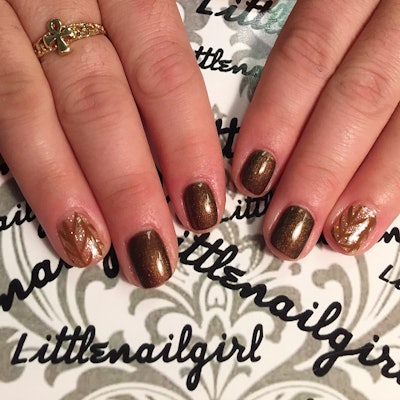 Artist: @littlenailgirl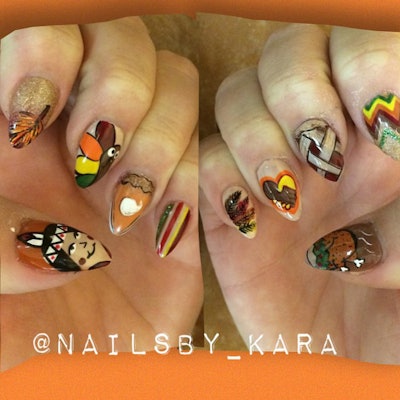 Artist: @nailsby_kara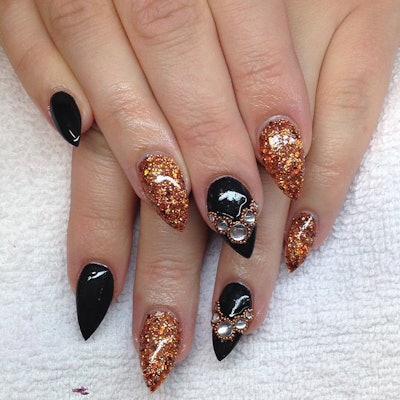 Artist: @sarahssnaglar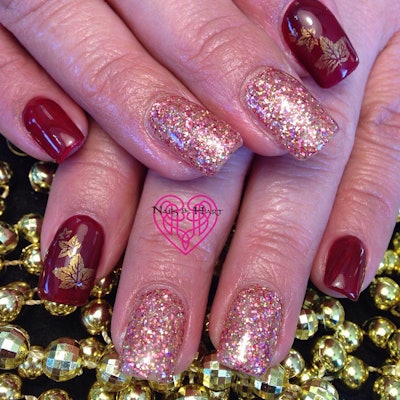 Artist: @nailsbykatiehart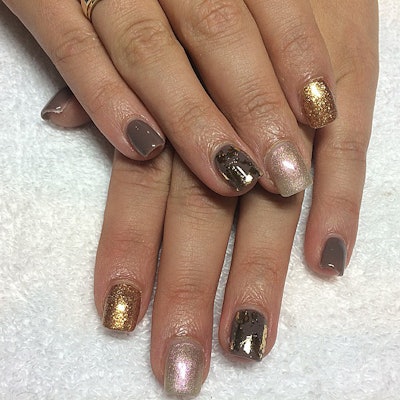 Artist: @the_little_nail_boutique
Artist: @nailsbychesca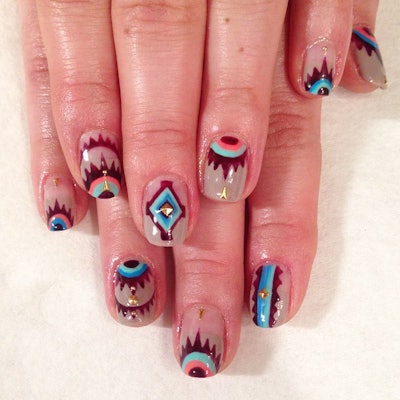 Artist: @superflynails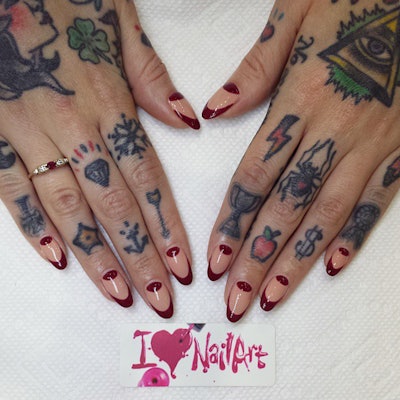 Artist: @i_heart_nailart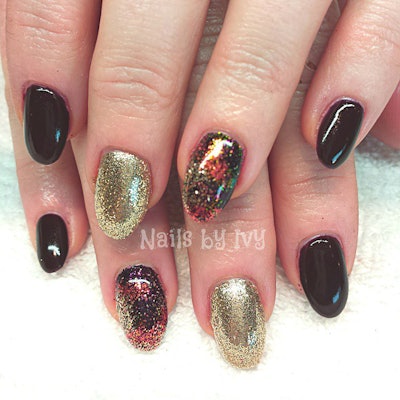 Artist: @nailsbyivy
Artist: @drnailsisin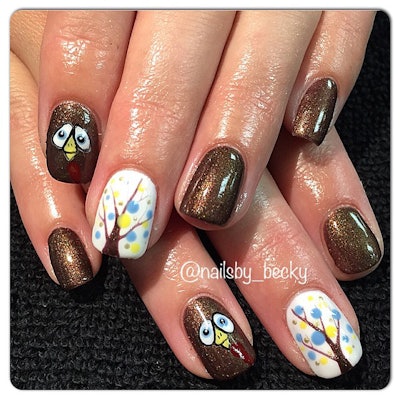 Artist: @nailsby_becky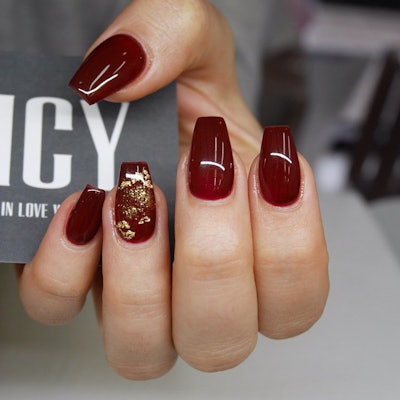 Artist: @nailsbyjuicyj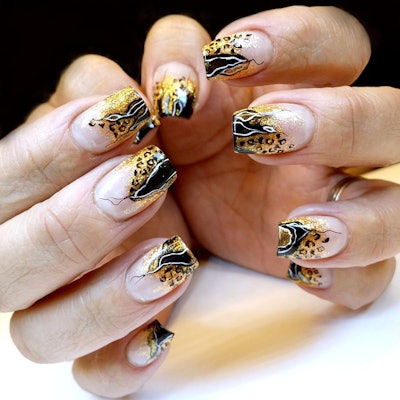 Artist: @sveanaglar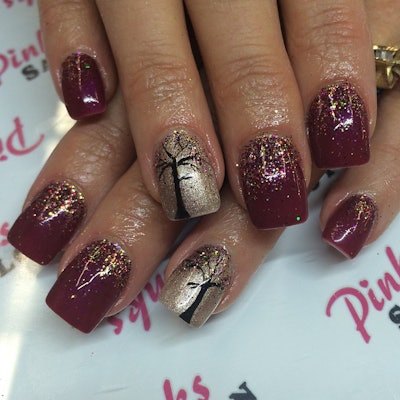 Artist: @pinkssalon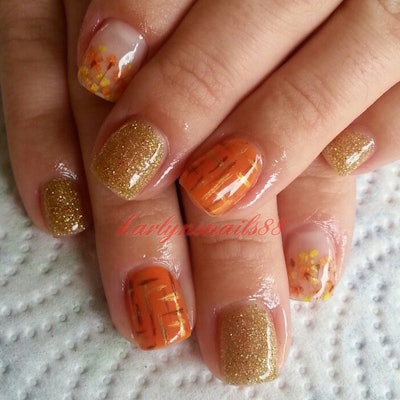 Artist: @karlynsnails88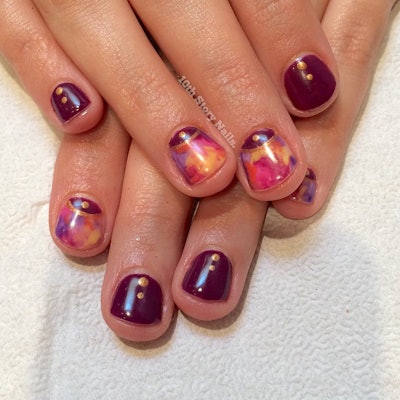 Nails by @10thstorynails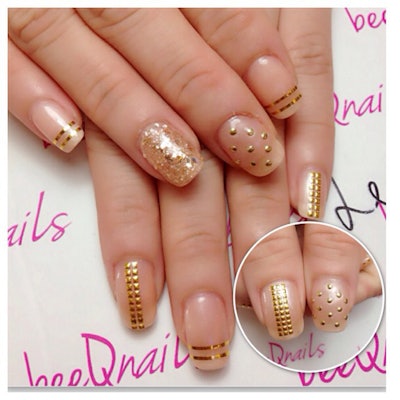 Negative space design by @beeqnails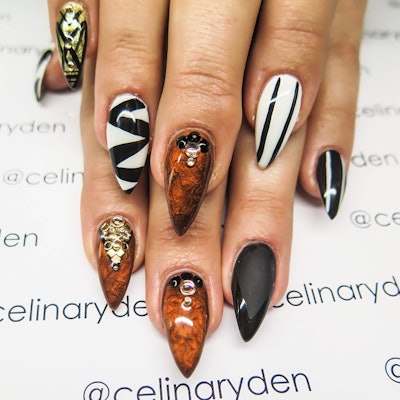 Pointed tips for feisty clients by @celinaryden
Tweed tips by Elisha Smith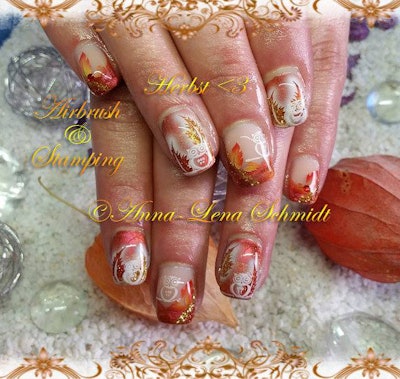 Busy autumnal digits by Lenchens Beauty Nails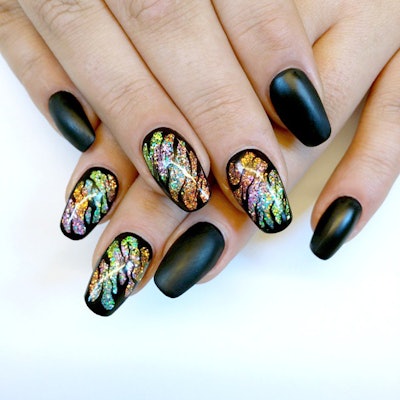 These leopard and glitter nails by @sexxy_lil_nailz will always be in season!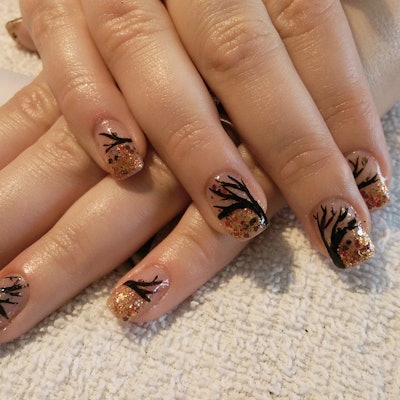 Branches losing their leaves by @thinkpozzy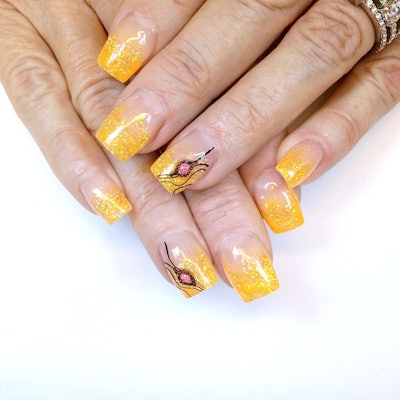 Bright bejeweled ombre by @sveanaglar!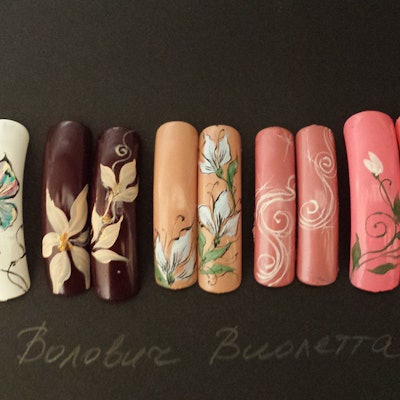 Even flowers look ready for fall with muted tones like brown, tan, and dusty rose! These are by @liliya_nigmatullina.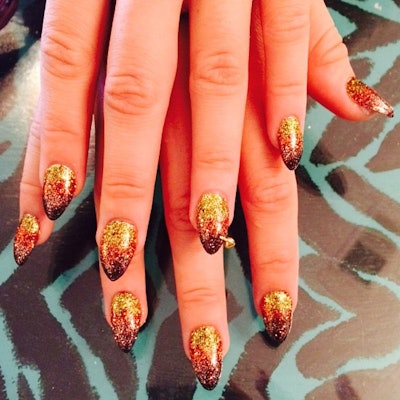 Glitter and a pierced tip by @samanthasmithmodel