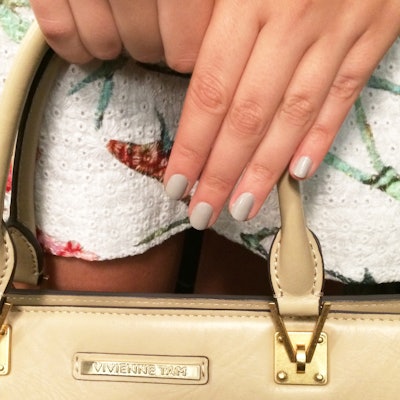 At the Spring/Summer 2015 New York Fashion Week, Incoco did nails for the Vivienne Tam, Deola Sagoe, and Clan shows. Incoco's nail polish appliques are the perfect medium for the runway – pretty designs can be applied directly to nails just like a wrap with no dry time or mess, but with the lightweight feel and removability of polish.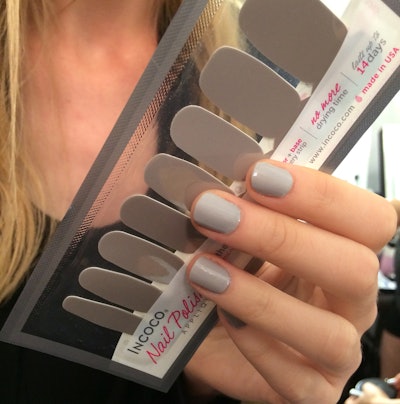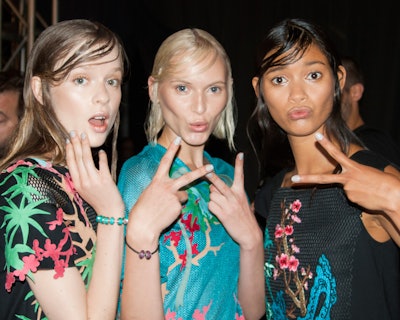 At Vivienne Tam, a recent trip to the Forbidden City in Beijing provided the designer with the inspiration for her newest Spring/Summer 2015 creations: the pieces, which ranged from flirty to sporty, were imparted with lush prints, bold colors, and feminine accents inspired by the lavish and intricate art of the Qing dynasty. To complement Tam's designs and the dewy hair and makeup look, the Incoco team applied nail color shade City Chic, an effortlessly sleek gray.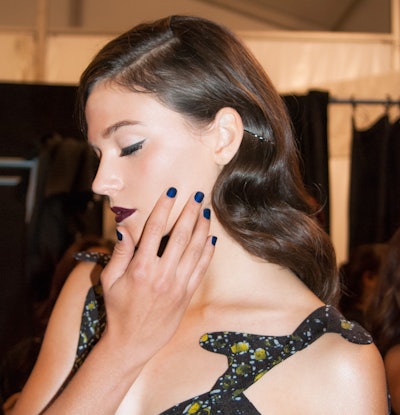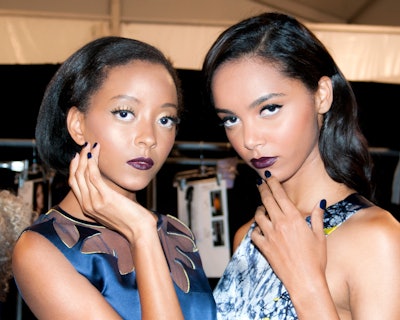 Deola Sagoe and Clan shared a runway for their Spring/Summer 2015 showcase. Clan, the brainchild of Sagoe daughters Teni, Aba, and Tiwa, gave a fresh twist to casual athletic wear and urban styles with luxurious fabrics, Asian-inspired designs, and opulent colors. Deola Sagoe's show featured a bevy of beautiful dresses with abstract and insect prints, unexpected flourishes, and bold cutouts. The models for both Deola Sagoe and Clan sported Out of the Blue pedicure appliqués; Deola Sagoe models also wore this stand-out dark blue hue on their fingernails, while the models walking the runway for Clan wore Red Velvet, a rich, crimson red.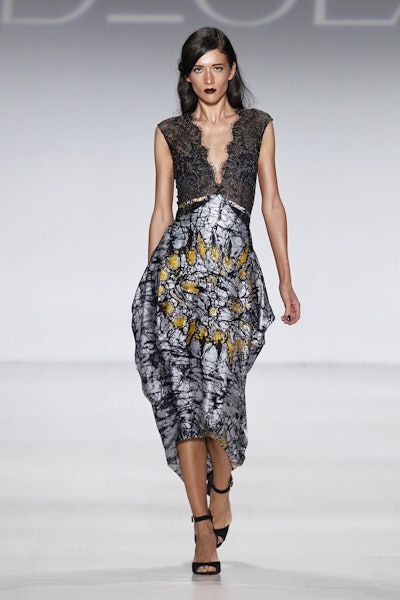 [Images: Incoco]