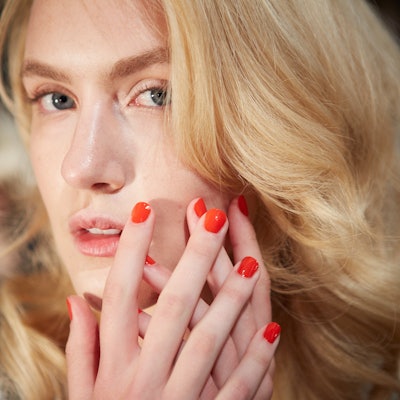 Jenny Packham took inspiration from style icon Marilyn Monroe for her Spring/Summer 2015 runway show. To complement the rainbow colored collection, Michelle Saunders for Essie created a youthful red-orange nail by using two coats of Geranium on both the hands and feet.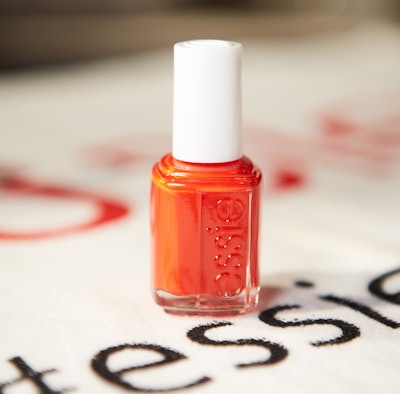 How to get the look:
1. Apply first base base coat.??
2. Next, apply two coats of Geranium.
??3. Follow with Good To Go Top Coat.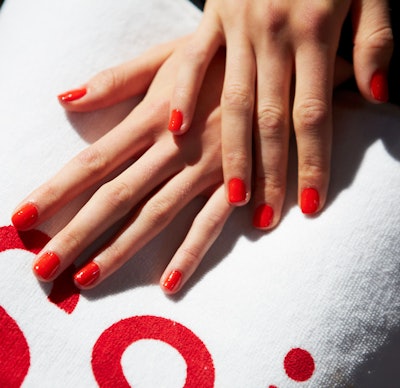 ??[Images: Essie]