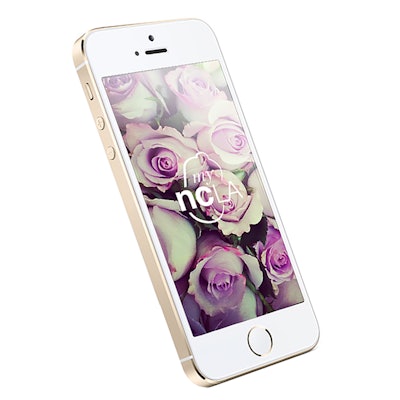 Wraps aren't just an at-home thing anymore. For clients who want detailed nail art that won't immediately chip as soon as they do dishes, recommend NCLA nail wraps. Chic new designs are constantly being released, and many are created by famed artists and manicurists with an ultra-hip sense of style.
Once you get your clients hooked on the brand, the possibilities are endless. In fact, NCLA just launched the myNCLA app in the Apple App Store. The app allows clients to take a picture of whatever they'd like (lovely roses, a favorite person, or a  beloved pet) and then custom size it into a nail wrap that NCLA will then create and ship to them (or to you.)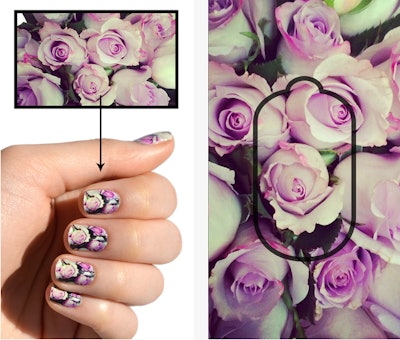 Perfect for weddings, brides and bridesmaids can create matching wraps with monogrammed initials, song lyrics, or the groom's face – and then bring them back to you to apply right before the big day. Whatever the occasion, if your clients designed the wraps themselves and waited for them to arrive, odds are they'd prefer a professional to apply them.
Check out the new app here.
[Images: NCLA]