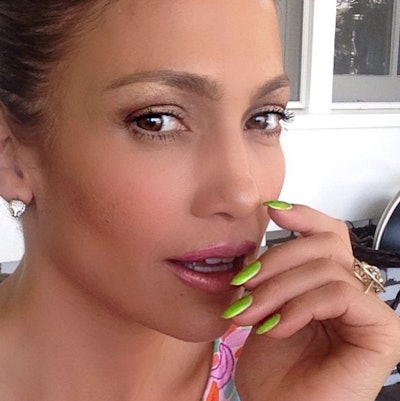 J.Lo's manicurist never paints and tells. This week, the songstress tried out nails in a particularly vibrant summer shade – chartreuse. If you're looking for a perfect match to this shade, it may be hard. Lopez's nail stylist, Tom Bachik, revealed that the electric green is a "custom blend" – totally top secret!
The citrus flavor of the color pairs best with berrylike shades: soft to dark pinks, lavender, and dusty blue – which Lopez sported as she shared her manicure on Instagram.
A couple lacquers that at least come close? Try either China Glaze Grass is Lime Greener or Color Club Not-So-Mellow-Yellow—or even a mixture of both!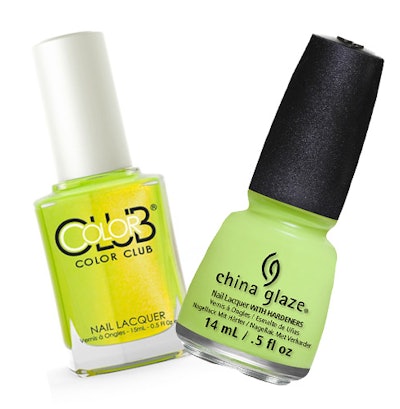 [Image: Jennifer Lopez via Instagram @jlo, Color Club, China Glaze]