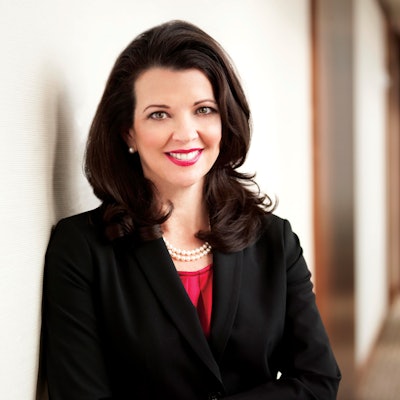 Meet Mary van Praag, beauty industry expert and general manager of OPI!
Nailpro: What was your first job in the industry?
Van Praag: I was a salon receptionist while attending university. I was the first person to greet the client and the last person they saw as they paid for their services and products. I made appointments the old fashion way, via a huge paper calendar.
What inspires you?
I love the arts. Every weekend I recharge my spirit by attending some type of artistic event. Whether its ballet, live theatre, orchestra or an art museum, I love to be inspired by beautiful things.
My favorite movie is…
It's a tie between Life Is Beautiful and The English Patient. Both are cinematic works of art.
Describe the perfect day…
At the office: Working with a highly engaged team to inspire a better future. Away from work: Spending time with my husband Greg (who is a great cook!) and hiking with Chester, my English Cocker Spaniel. By myself: Getting lost in fashion, a great book or being immersed in the arts, and all made even better by a great glass of wine with good friends!
Are you a morning or night person?
I'm definitely a morning person. Each morning I get up at 4:45 a.m. to play with the dog and workout, and I am always in bed by 9:00 p.m. No matter how interesting the show or party is, I need eight hours to function!
My guilty pleasure is…
white coconut cake with icing!
I can't discuss nails without…
Looking at my own! I've had my nails done professionally ever since I was able to afford a manicure. I had a great nail tech that took me to shows and did my nails in her home when she retired from the salon.
[Image: OPI, Mary van Praag]