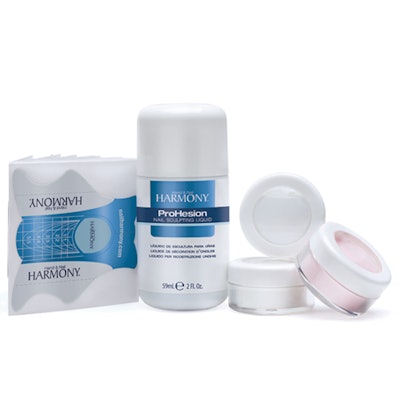 Win the ProHesion Sample Kit from Hand & Nail Harmony!
Create beautiful liquid and powder extensions with the Hand & Nail Harmony ProHesion Sample Kit. The Sample Kit includes a 2 Fl. Oz. Sculpting Monomer, 0.25 Oz. Elegant Pink Powder, 0.25 oz. Crystal Clear Powder, 0.25 oz. Vivid White Powder and a 20 pack of nail forms.
HURRY! Contest ends Sunday, June 22nd at midnight Pacific Time!?
Due to mail regulations, the giveaway will be limited to entrants in the United States.