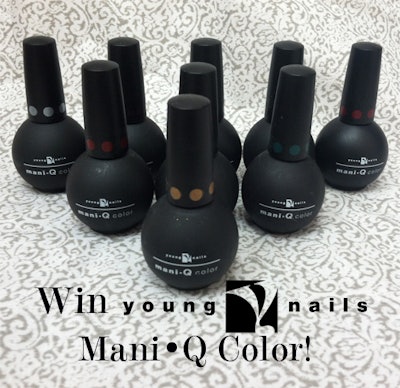 Win Young Nails Mani•Q Color!
One lucky winner will score this selection of fabulously glittery Mani•Q Color gels from Young Nails to make nail designs really pop. The revolutionary soak-off color gel is formulated to be both fast and durable. You can work confidently and quickly with a speedy 30-second LED cure or 1-minute UV cure! 
 
HURRY! Contest ends Sunday, June 1st at midnight Pacific Time!?
Due to mail regulations, the giveaway will be limited to entrants in the United States.