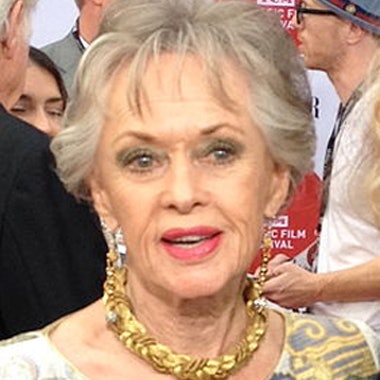 The Beauty Changes Lives Foundation (BCL) is pleased to announce the recipients of the inaugural Beauty Changes Lives| CND | Tippi Hedren Nail Scholarship. Professional nail care company CND generously funded the scholarship in honor of acclaimed actress and humanitarian Tippi Hedren. The scholarship pays tribute to Hedren's leadership helping thousands of women find rewarding careers in the professional nail industry.
NAILPRO congratulates the following winners:
Dakota Gibson, Ohio State School of Cosmetology, Columbus, OH
Nikki Click, Boca Beauty Academy, Boca Raton, FL
Melissa Hernandez, Career Academy of Beauty, Garden Grove, CA
Christina Saem, Evergreen Beauty College, Everett, WA
Timithea Parker, Academy of Nail Technology, Phoenix, AZ
Dang Nguyen, Advance Beauty College, Garden Grove, CA
Amie Pollard, Spa Tech Institute, Westbrook, Maine
Jasmine Briones, Evergreen Beauty College, Everett, WA
Megan Rainwater Brazil, Evergreen Beauty College, Everett, WA
Holly Kalil, Advance Beauty College, Garden Grove, CA
Scholarship winners were selected by a panel of industry judges who evaluated each applicant's brief video or essay addressing the question, "Why are you pursuing a career in the nail industry, and how would receiving a professional nail scholarship change/fulfill your life?"
Beauty Changes Lives Foundation President Lynelle Lynch said the judges were overwhelmed by the enthusiasm applicants expressed for achieving their educational goals and becoming licensed nail professionals. "The winners demonstrated passion and an incredibly entrepreneurial mindset so characteristic of the professional nail industry," Lynch said.
Winner Holly Kalil's essay reflects that entrepreneurial mindset. The former flight attendant was inspired to open a retro-themed nail salon reminiscent of the "jet set" era. After completing her nail program, she opened Fly Girls Nail Art and is now enrolled in an advanced program specializing in gel manicures and nail art. "I thought of a loyalty program called a 'frequent filer program,'" she noted in her essay.
CND has supported Beauty Changes Lives since the American Association of Cosmetology Schools (AACS) created a signature event in 2009. Co-founder and Style Director Jan Arnold sits on the BCL board of directors and also serves as a celebrity mentor for the Beauty Changes Lives Celeb Mentor competition. "It is rewarding to see how the Beauty Changes Lives initiative has gained the support of educators, product companies, licensed professionals and celebrity artists while introducing a new generation of emerging talent to careers in the beauty and wellness industry," Arnold said.
[Tippi Hedren Image: Greg Hernandez/Wikimedia Commons; Winner images courtesy of Ewing Miller Communications]