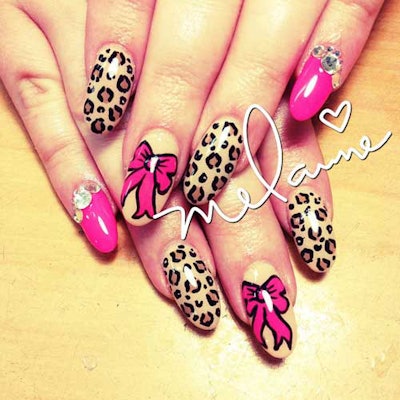 Learn how to create this sweet and sassy leopard print and bow nail art. Nail artist Melanie Nguyen guides us step-by-step to creating the look!
Supplies:
-OPI's Samoan Sand
-OPI's San Tan-Tonio
-KleanColor's Neon Pink
-China Glaze's Midnight
-Various sized rhinestones
-Superglue
-Top Coat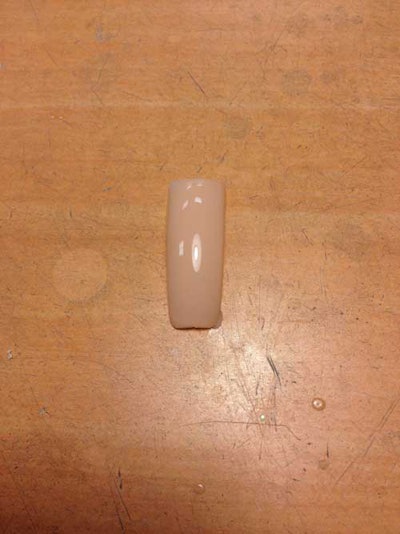 Step 1: Paint 2 coats of Samoan Sand onto index, middle and ring finger nails and let dry.


Step 2: Once polish is dry, I used San Tan-Tonio & made little & big dots.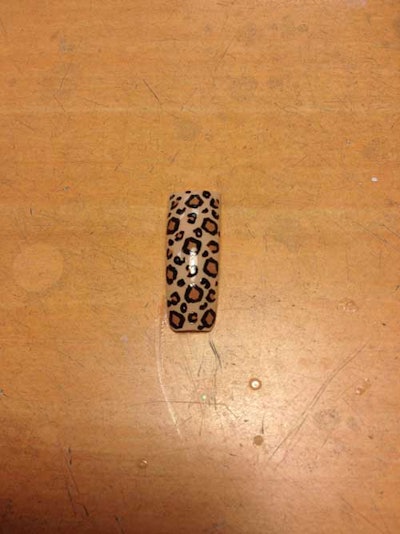 Step 3: Outline the circles in BLACK. Once dry, add Topcoat.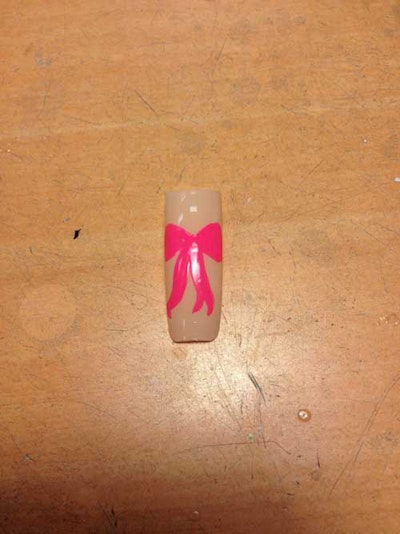 Step 4: Draw the bow on the middle finger in pink.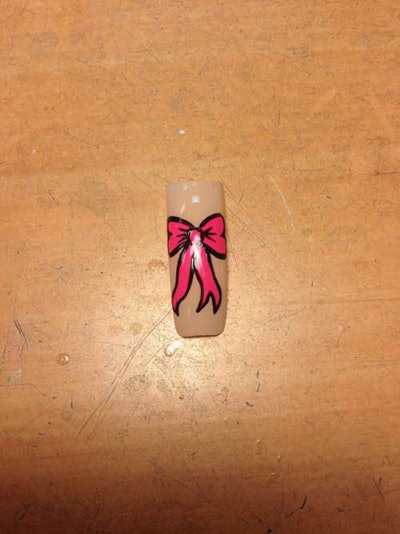 Step 5: outline the bow in black Once dry, add Topcoat.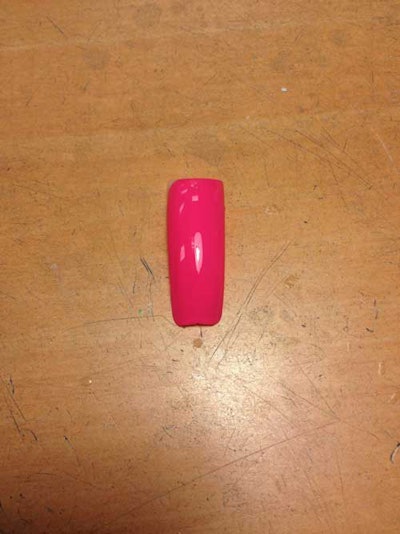 Step 6: Paint the thumb and pinky nail pink with two coats and let dry.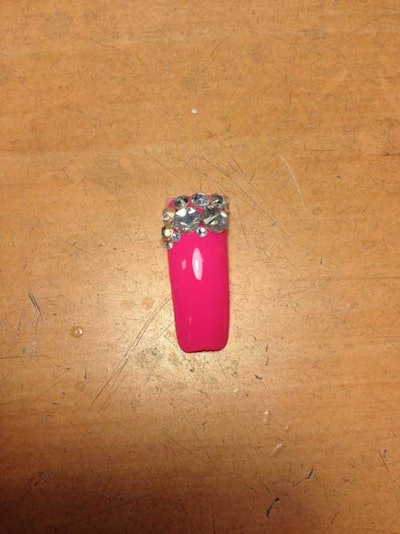 Step 7: Once the nail dries, add top coat and apply the rhinestones. Once you're done applying the stones, add superglue and let dry for a few minutes.
Find Melanie on Instagram for more nail designs!
[Images courtesy of Melanie Nguyen]