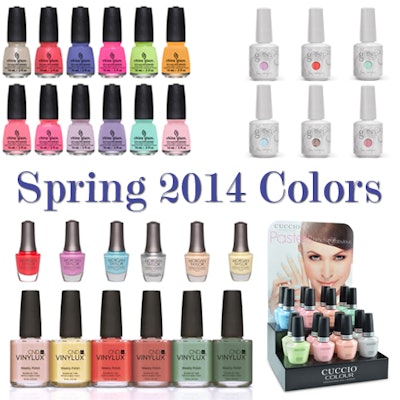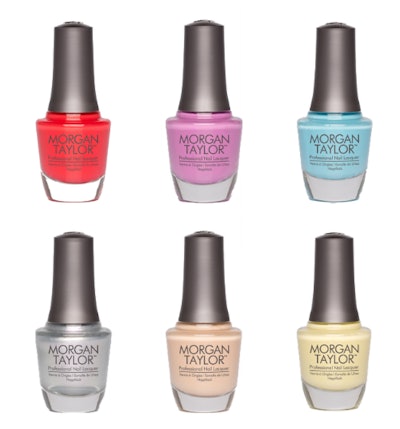 Even better than a time machine, Morgan Taylor Casual Cool offers up six limited edition lacquers that bring the rad colors of 90's athletic wear to the present day.  "People in the '90's dressed like they were en route to practice or ready for a run," reminisces Alesia Lanzo, Creative Director of Morgan Taylor. "The crew neck sweatshirts, loose fabrics, baseball tees; the everyday street wear was casual, vibrant and athletic. This Spring, Morgan Taylor is throwing it back to that fly era with a refined vision of 90's fashion." Try out any of the fresh hues (left to right): Get Sporty With it, New Kicks On The Block, Varsity Jacket Blues, Oh Snap, It's Silver!, New School Nude, and Ahead Of The Game.
[Images: Morgan Taylor Lacquer]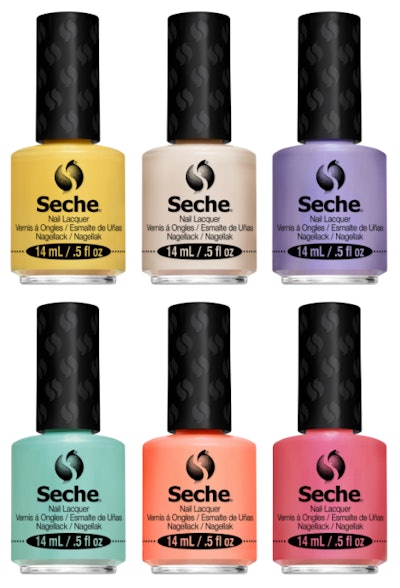 Seche Perfectly Poised introduces six juicy pigments with super fast drying times, just like their famed top coat. The range includes colors such as (top to bottom, left to right): Perfectly Poised, Head To Toe, Buttoned Up, Conquer The World, Effortlessly Styled, and Keep It You.
[Images: Seche]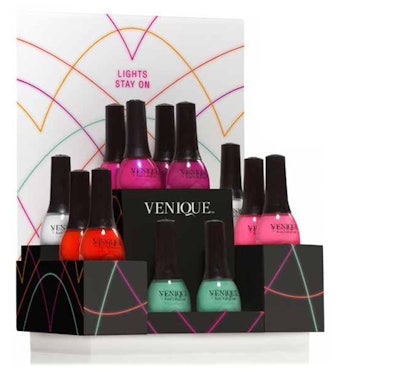 When the days get longer and the nights get warmer, festivities pulse late into the night. If your client is a socialite, give her luminescent springtime shades from Venique Lights Stay On. The set boasts six different tones (left to right): Wingtip White, Radiant Like Chicago, Lights Bigger Than Texas, Night In Times Square, Lights Of Paris, and Lost In Vegas. Lay down Wingtip White before your brights for a more powerful color punch.
[Images: Venique]

The CND Open Road collection has all the right hues for spring: fresh teals, flowery pinks, warm sand, and even a sunny, blonde yellow. The six shades in the set make us long for the sun, never-ending days by the pool, and the freedom of vacations. Each hue is available in both Shellac or VINYLUX Weekly Polish (left to right): Powder My Nose, Sun Bleached, Desert Poppy, Clay Canyon, Mint Convertible, and Sage Scarf.
[Images: CND]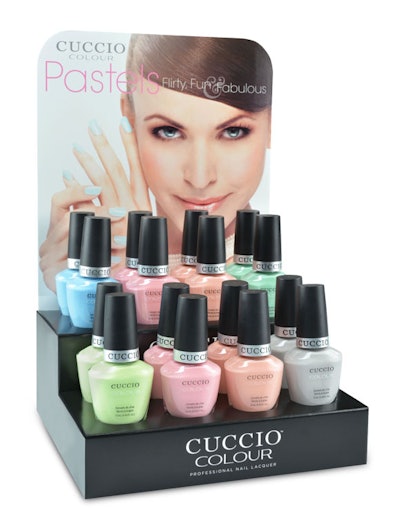 For light and airy shades, Cuccio Color Pastels are right on target. The six fabulous shades are perfect for sweet candy-like nail art designs. Try out (back to front, left to right): Under A Blue Moon, Pink Swear, Life's A Peach, Mint Condition, In The Key Of Lime, and Quick As A Bunny.
[Images: Cuccio]

Inspired by fairytales, Gelish Once Upon A Dream is undeniably ethereal. The new colors allow for your clients to adventure off into soft shades they haven't before, like (left to right): She's My Beauty, Fairest Of Them All, Kiss Me, I'm A Prince, My One Blue Love, Oh What A Knight, and All Haile The Queen. As Gelish does not peel, fade, or chip, clients' nails will live happily ever after…or until it's time to change colors!
[Images: Gelish]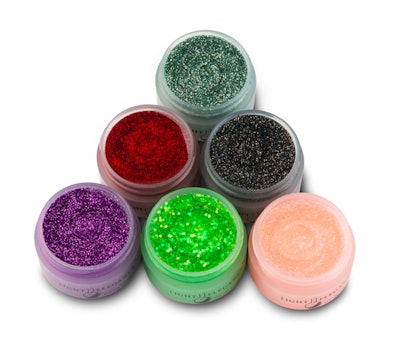 This season, Light Elegance is showcasing their Spring 2014 Glitter Gel Collection. The set's hues are as wide-ranging as the weather, from chilling Black Diamond (black) to the warm, glistening Peachy (light orange). These glitters give 3-D depth and high-definition sparkle to nail designs. The entire spectrum includes (top to bottom, right to left): Mint Platinum, Be Mine, Black Diamond, BFF, Kermit, and Peachy.
[Images: Light Elegance]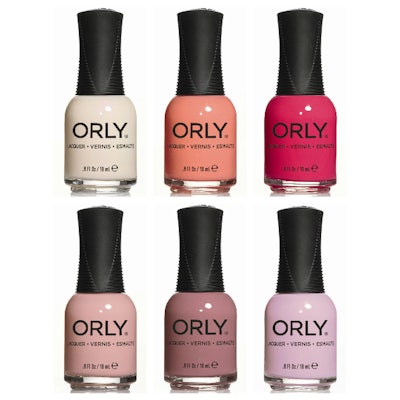 As the first bits of spring sun give natural color to skin, give a warm glow to nails. Orly Blush features a range of pinks and pastels that complement any skin tone from cool to warm. Try out colors such as (left to right): Naked Canvas, Cheeky, First Blush, Dare To Bare, Classic Contours, and Flawless Flush.
[Images: Orly]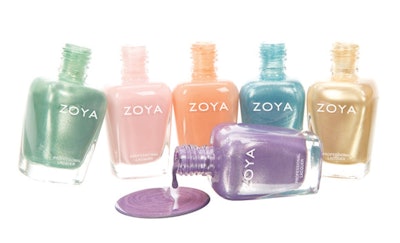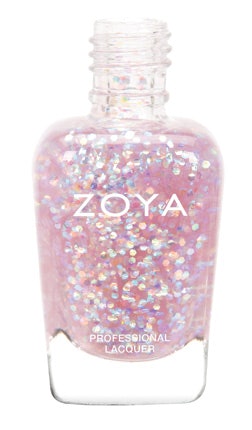 After short, dark days and chilly weather, we're ready to welcome these illuminated hues into the world! Zoya Awaken includes six great base colors: Dillon (mint green shimmer), Rebel (smoky blue shimmer), Hudson (sweet violet shimmer), Dot (crème pink), Cole (crème tangerine), Brooklyn (pale yellow shimmer), as well as Special Effect top coat Monet. Monet works as a glitter topper filled with semi-transparent pastel confetti, giving a layer of pizazz to soft colors.
[Images: Zoya]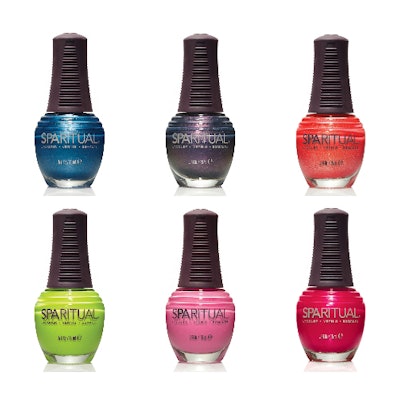 Discover an entire new world of vegan color — the bright, shimmery, and poppin' hues of SpaRitual Explore. Each bold shade in this set is perfectly selected for this year's trends: Navigate is the same blue Pantone predicted as Spring 2014's signature color, North Star is a delicious grape, Wilderness is a shimmery tangerine that complements many skin tones, Firefly is an adventurous lime, Magnify is the ideal soft pink, and Uncharted is a flawless hot pink.
[Images: SpaRitual]