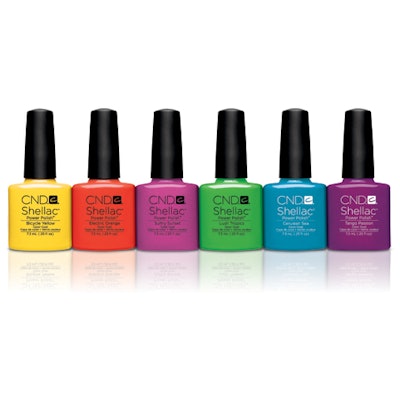 If you've been swooning over the Open Road Collection recently as much as we have, then you'll be happy to know that there is more CND heading your way! This month, CND is launching their Paradise Collection for summer – and it's all the bright rainforest hues your clients will be clamoring for during the warm months. And as per usual, CND hasn't limited themselves to a single product. The vibrant new shades will appear in Shellac, Vinylux, Additives, and Scensations.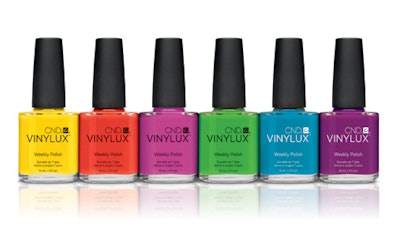 We can almost taste the candy-like colors of Shellac and Vinylux! From left to right: Bicycle Yellow, Electric Orange, Sultry Sunset, Lush Tropics, Cerulean Sea, and Tango Passion.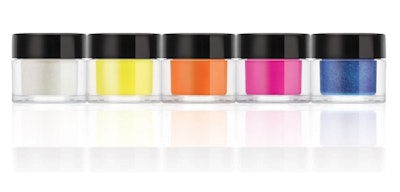 Additives colors from left to right: Sizzling Sand (glitter), Tropic Sunrise, Island Heat, Pink Lotus, and Midnight Tide.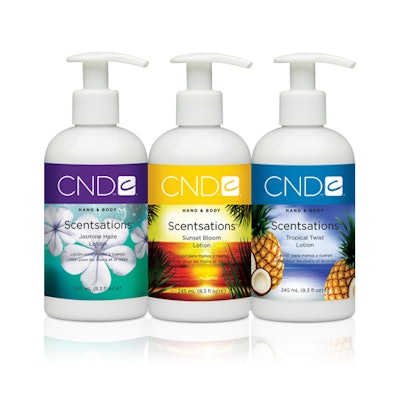 ?Scensations tropical flavors left to right: Jasmine Haze, Sunset Bloom and Tropical Twist.
[Images: CND]