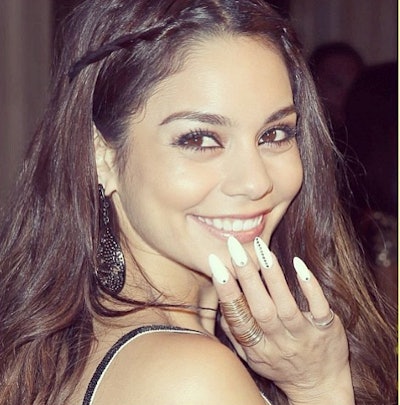 Vanessa Hudgens may have began as a Disney star, but she has truly made a name for herself in the world of acting and fashion. One of her specialties seems to be showing off her long, ornate talons, and we love it! Click through and check out some of her most extravagant digits.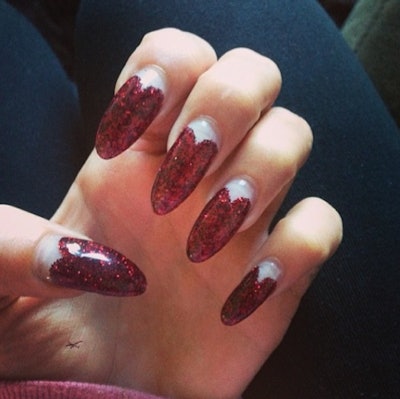 For this Valentine's Day, Hudgens opted for long, sparkly heart-shaped tips, done by Modern Pamper Salon.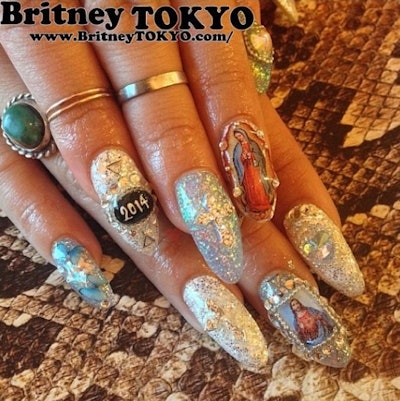 New Year's Eve nails don't get any more decadent than this! Britney Tokyo helped the actress welcome in 2014 with the perfect accessory.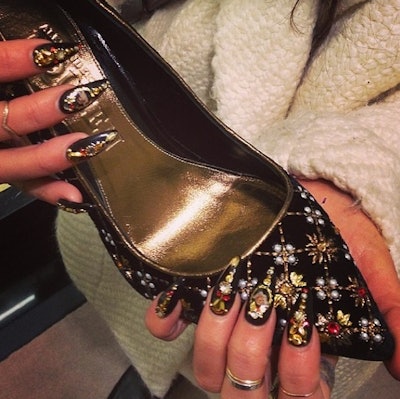 Alexander McQueen and Hudgens' manicurist, Jessica Tong, think alike!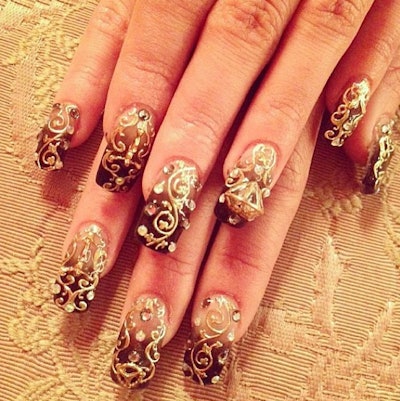 In Fall 2013, nail artist Naomi Yasuda dazzled up the actress' nails with ombre and elaborate gold detailing!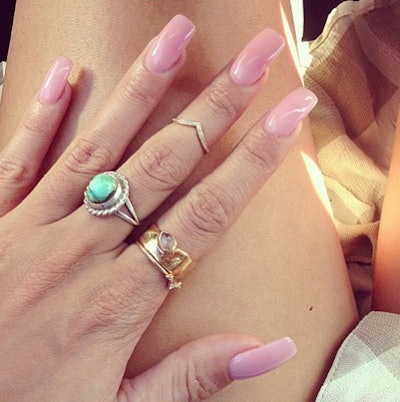 Just before summer ended, Hudgens hit the beach donning a feminine pink with her sister, Stella, by her side.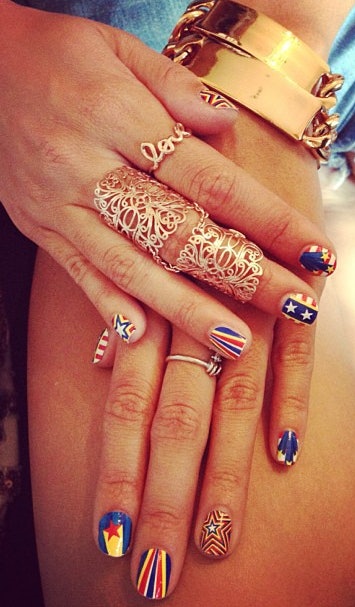 For Fourth of July, the celebrity decked up her nails with some primary colored nail art and rings we're salivating over.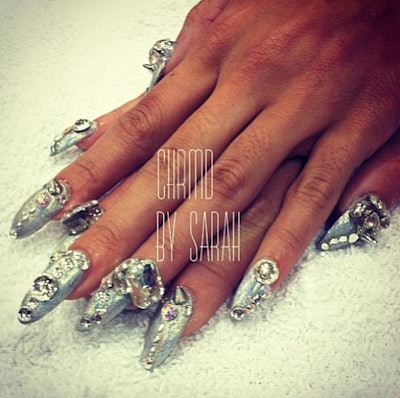 Manicurist Sarah Nguyen gave the star one of her most over the top sets, decked out with all varieties of crystals and studs!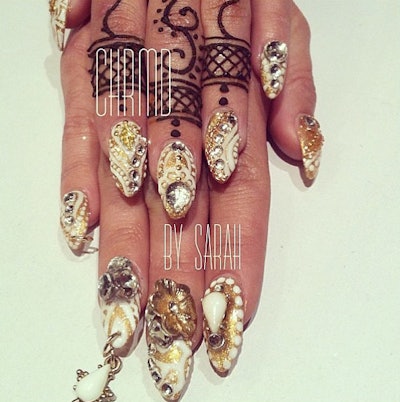 Similarly, Sarah Nguyen went all out in shades of gold and white. Note the piercings on the one hand!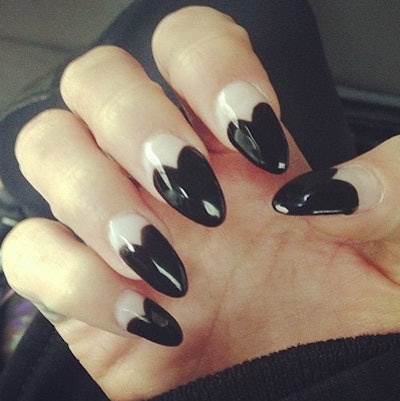 Last Valentine's Day, Hudgens' mani was a little less bright. She rocked gothic black hearts on a pointed nail.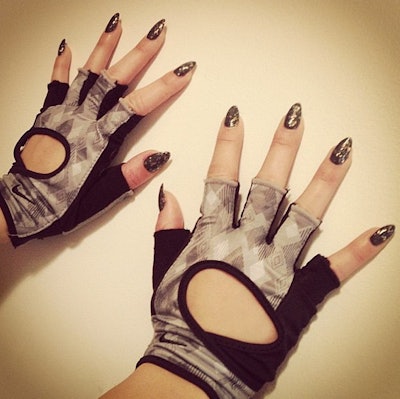 Though her nails are fab, don't let yourself think Hudgens isn't tough! She does quite a bit of cardio kickboxing, and her training gloves seem ideal for showing off her gold flake manicure.
[Images: Instagram @vanessahudgens]