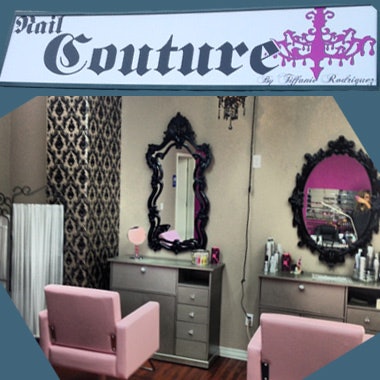 Welcome to our feature "NAILPRO-file" where we highlight neighborhood nail salons and their owners from around the country and around the globe! !
This week's salon is in Tulare, California!
Meet owner and nail tech Tiffanie Rodriguez of Nail Couture By Tiffanie Rodriguez!
Salon Name: Nail Couture By Tiffanie Rodriguez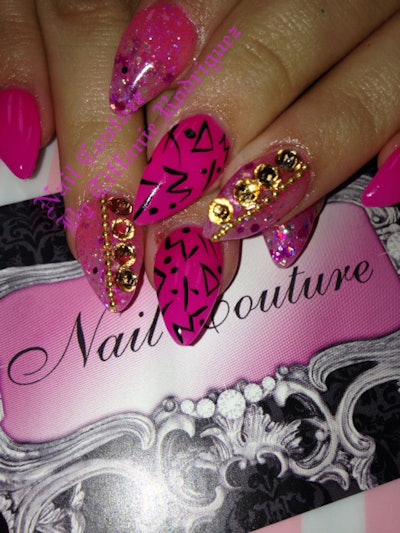 Salon Open Since: 2014
Salon Address: 2313 E Tulare Ave Tulare, CA
Salon Phone: (559) 366-8461
Salon Facebook: Nail Couture By Tiifanie Rodriguez
 
Tell us how you decided to open your own salon.
I decided to open a nail studio after booth renting for years and wanting to branch out and offer something different than the standard salons around town. I needed a more upbeat, fun environment catered to my clientele. Also, after being in the nail business so long I felt it was time to open my own studio with a different style of my own.
What sets you apart from other salons in your area?
Definitely our salon decor is very different than any nail or hair studio in Tulare, California. We have a small studio with two hair booths and two nail booths. Very chic and very personal for one-on-one with the clients. They love the upbeat fun environment and customer service.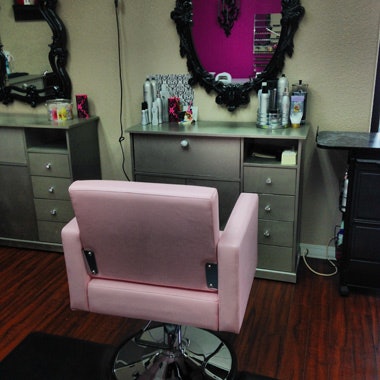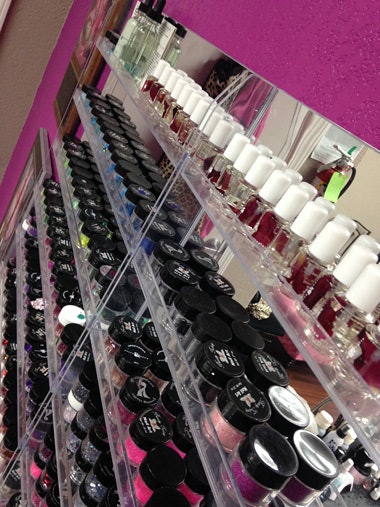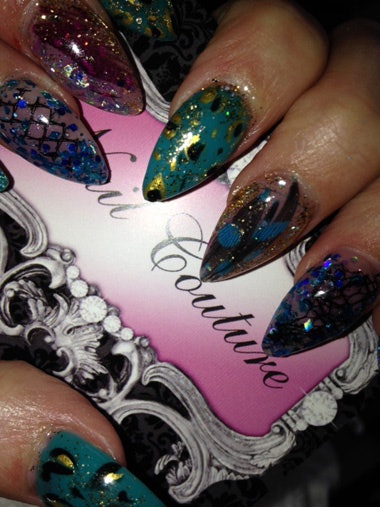 What is your most popular service?
The most popular service is our gel nails (done by me). They are done by embellishing natural and gel extensions with glitter, Swarovski crystals, gel polish and different colored glitters or stickers, feathers, anything that can embed into gel nails.
What products do you use in your salon and why did you choose them?
The main products that we use are Young Nails & Beauty, Today glitters, gels and acrylic system. We also use the Valentino Ventillation system to protect our techs and clients from breathing in harmful dust particles and fumes. Health is very important at Nail Couture Salon.
Do you offer retail?
Yes, we offer Young Nails rose oil and high shine buffers so our nail clients can maintain their gel manicures and acrylic nails in between services.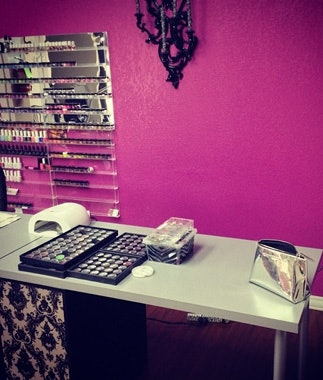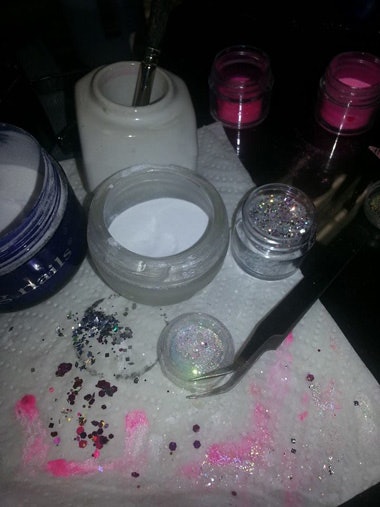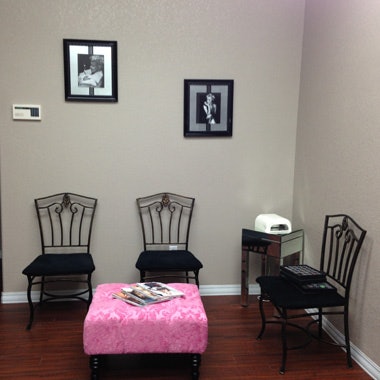 What's the best compliment you've received about your business?
Our decor is definitely a client favorite and our pink chairs and chandeleirs.
What is your craziest/funniest salon story?
My craziest story is after making a Facebook page for my salon, I had a client find me online and booked a nail appointment. It turned out to be one of my very first clients from when I first started my nail career! It was a joy to see her years later and I'm back giving her her gel manis.
If there was one piece of advice that you could pass along to another salon owner, what would it be?
Save a lot of money because you're going to have a lot of expenses and want to decorate your place just as you imagined it to be.
You can find Nail Couture By Tiifanie Rodriguez on the web:
Facebook: Nail Couture By Tiifanie Rodriguez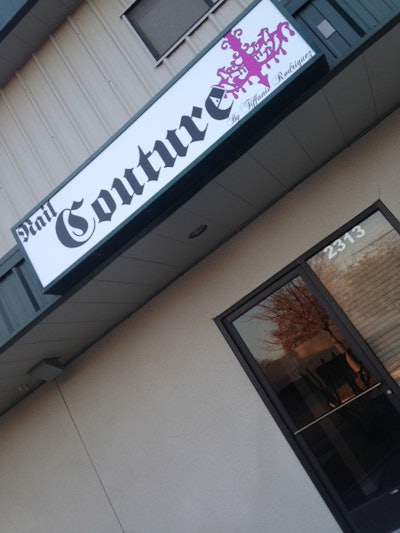 Would you like your salon featured in NAILPRO-file? Contact Chrisi Talyn Saje in the NAILPRO web department: here »
NAILPRO reserves the right to edit submissions for length, grammar and clarity.