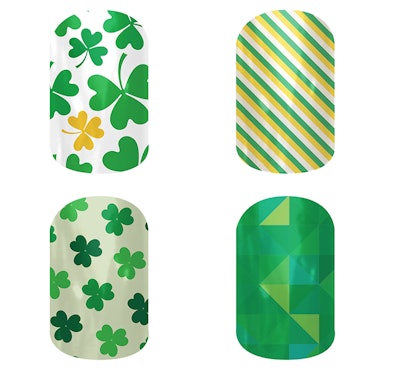 Spring officially begins March 20th, and clients coming in will want nails that are bright, floral, and fun to show off. If you're doing a little spring stocking up on supplies, be sure to check these nail art products out.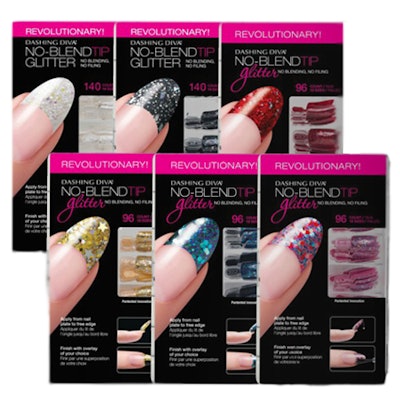 Dashing Diva's line of No-Blend Glitter Tips makes it fast and easy to do eye-catching French manicures. Each kit contains 96 to 140 tips, so you can stock up and have enough supplies for clients all season long!
[Image: Dashing Diva]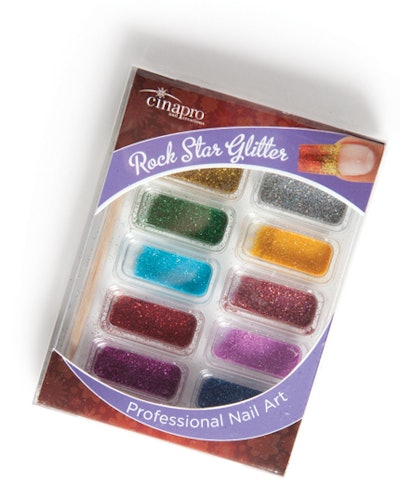 The Cinapro Rock Star Glitter Mini Kit is great year round, as it carries ten of the most-wanted colors together in one piece. Bright blues and pinks can be used together for a sparkly two-tone French.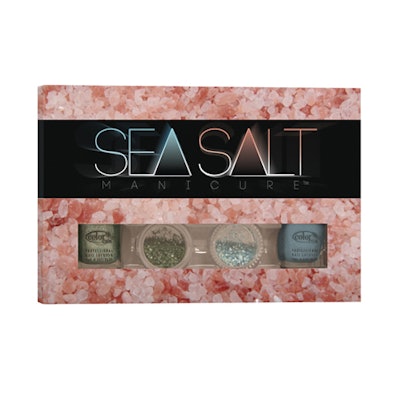 The Color Club Sea Salt Manicure Kit is ideal for spring – the colors are pastel, and the set includes both polishes and color-coordinated crushed shells that get clients excited for beach weather!
[Image: Color Club]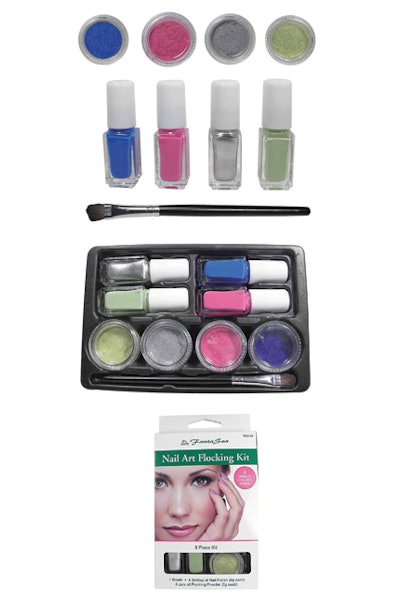 Soft is the texture for spring – soft colors, soft newborn animals, and soft, flocked nails! The FantaSea Nail Art Flocking Kit contains four matching polishes and jars of powder – so you can lay down a base color, or perfectly match smooth polished nails with fuzzy ones!
[Images: FantaSea/The Burmax Company]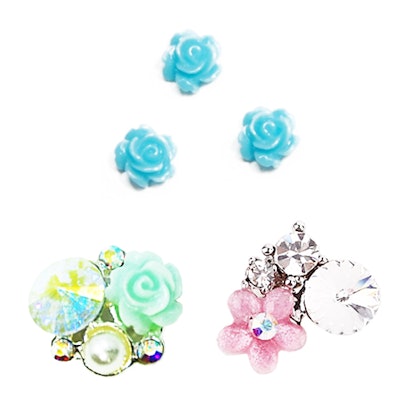 MKBeautyClub is your one stop shop for elegant charms. They have a massive selection of embellishments in just about any shape or size you could want. We recommend these three very floral pieces by Fuschia Nail Art: Blue Roses, Rose & Crystals in Aurora, and Daisy & Crystals in Pink.
[Images: MKBeautyClub]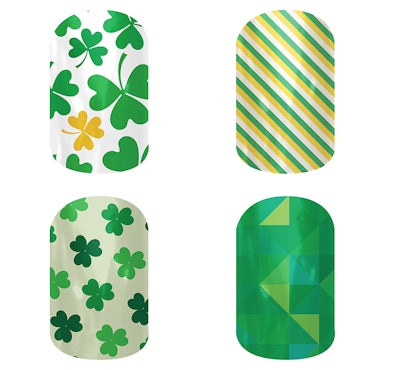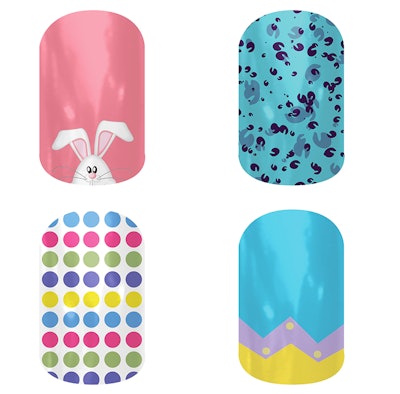 Jamberry is already ready for both St. Patrick's Day and Easter – so you can dress your clients' nails accordingly. They can be used as an accent nail, or you can apply a whole set for clients who want a more patterned look!
[Images: Jamberry]