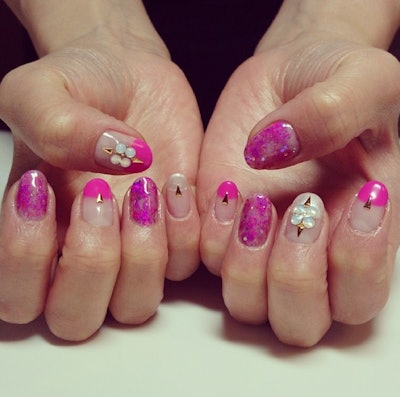 We love that these nails are modern, chic, and have a little bit of shine! Follow along as we show you step by step how KOKOIST Master Educator Hiroyo Kagawa created these tips. »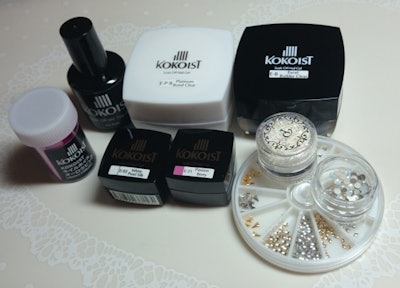 Supplies Needed:
KOKOIST  Platinum Bond Clear (base gel)
KOKOIST  Excel Builder Clear
KOKOIST  Soak Off UV Top Gel
KOKOIST  E-21 Passion Berry
KOKOIST  E-92 White Pearl Silk
KOKOIST Nail Hoil Aurora Pink
Swarovski white opal ss12
Triangle studs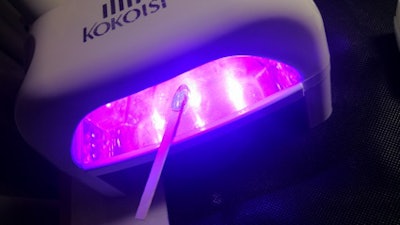 Step 1: Begin by applying Platinum Bond Clear base gel. Cure.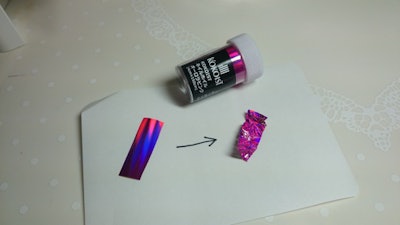 Step 2: Crinkle your nail art foil.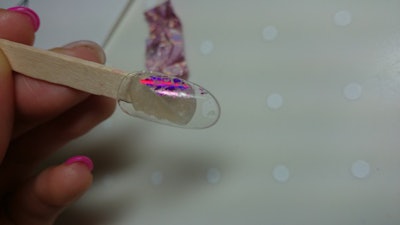 Step 3: Apply foil to the nail.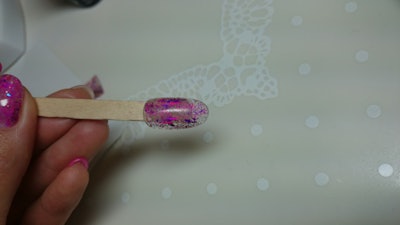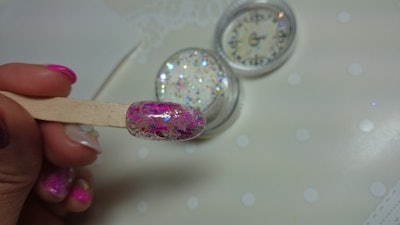 Step 4: On top of foil, add Excel Builder Clear and glitter. Cure.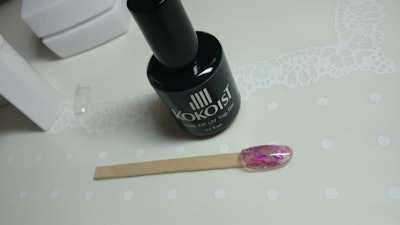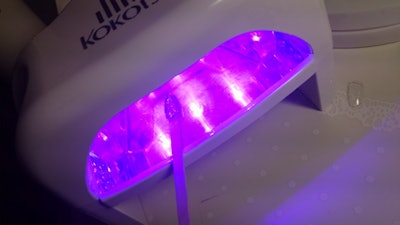 Step 5: Add UV Top Gel. Cure.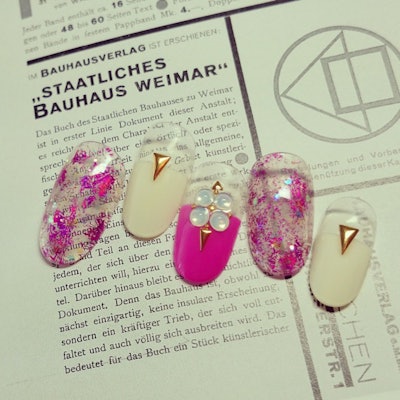 Step 6: Wipe nail with Cleanser.
See her Instagram: @hiyo_2
[Images: Hiroyo Kagawa]